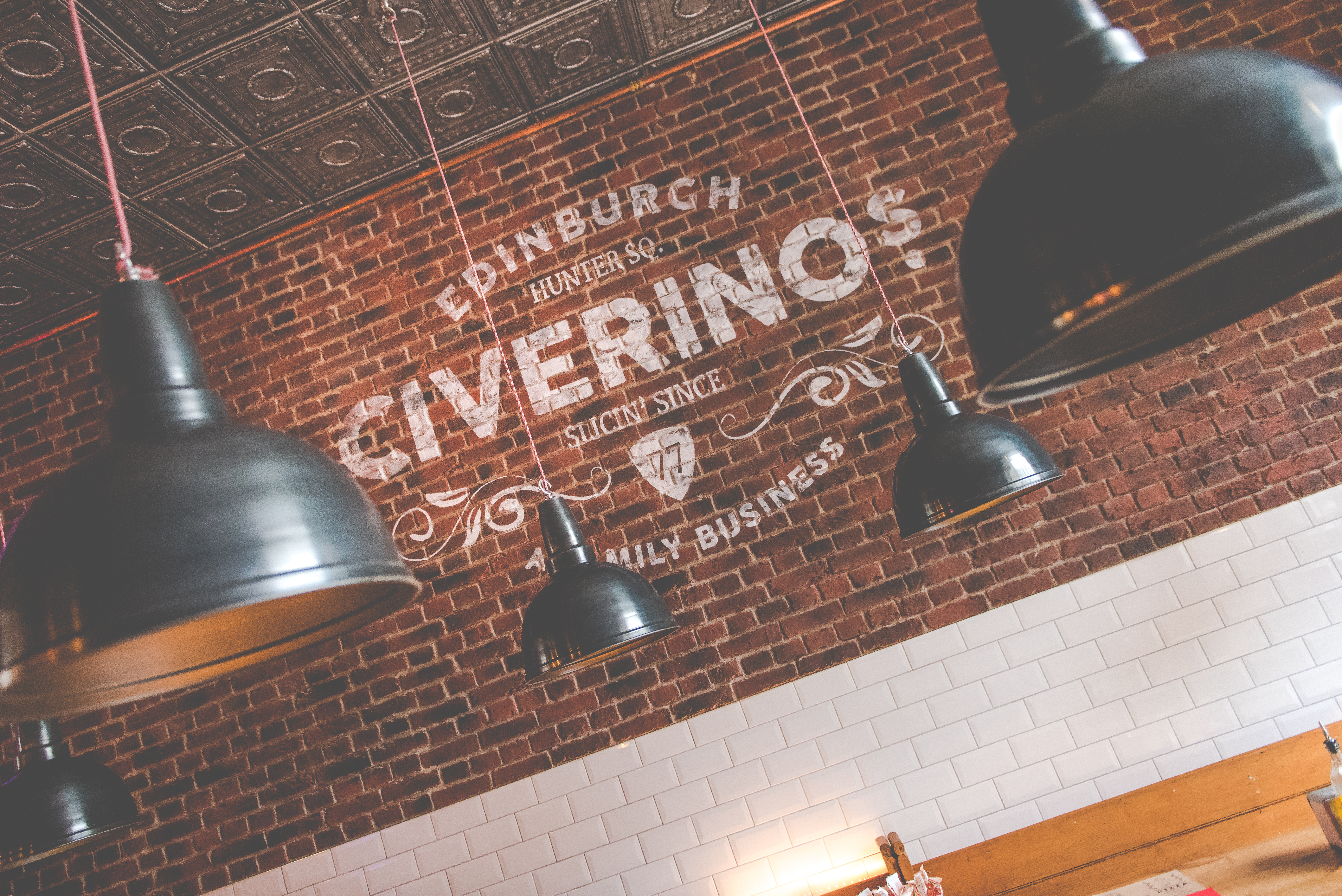 Civerinos is a new Italian street-food restaurant open just moments from the Royal Mile right in the heart of the Scottish Capital. Another feather in the cap of the historic Scots-Italian relationship, this new take on the street food phenomenon, the Edinburgh based 'Italian Restaurant and Pizza Slice Bar', looks set to change your mind on Italian food and culture all together.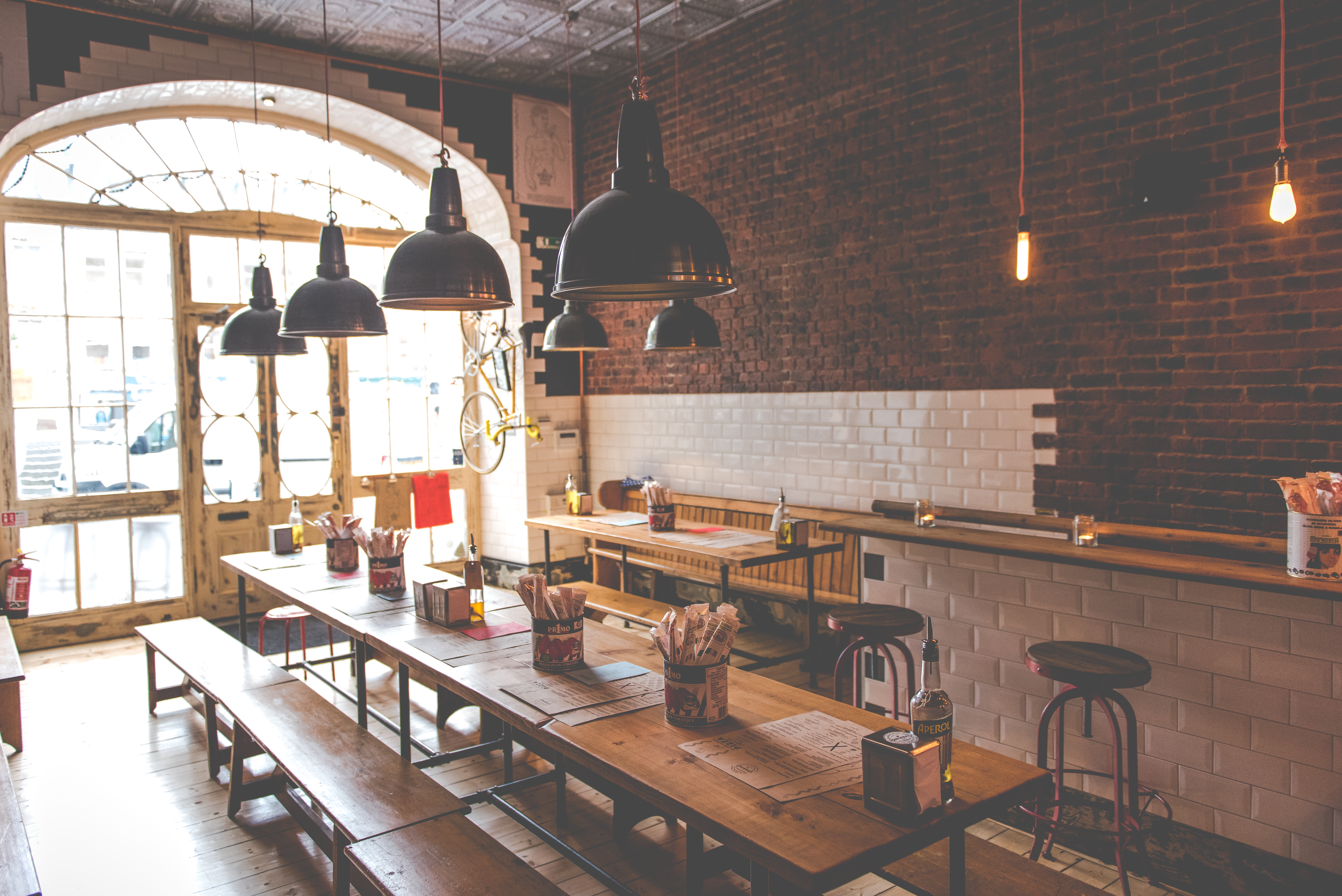 Civerinos is a new take on the traditional Italian restaurant, it is, by its own admission, stripping Italian food of the pretence and cliché and replacing it with a clash of art, culture and music creating the perfect backdrop for a contemporary yet timeless dining experience. Inspired by the owner's Nonno, Marino Masseri, Civerinos endeavours to produce great food from the heart; timeless, classic recipes using exceptional fresh ingredients that will last forever. It deconstructs the principles of fast food, offering pizza slices alongside a variety of iconic Italian favourites to offer reassuringly, '…the slowest fast food of you'll ever come across', there are no shortcuts taken here. All the recipes have been handed down and there is a labour intensive attention detail ensuring that each bite comfortingly reiterates the principles of its owners.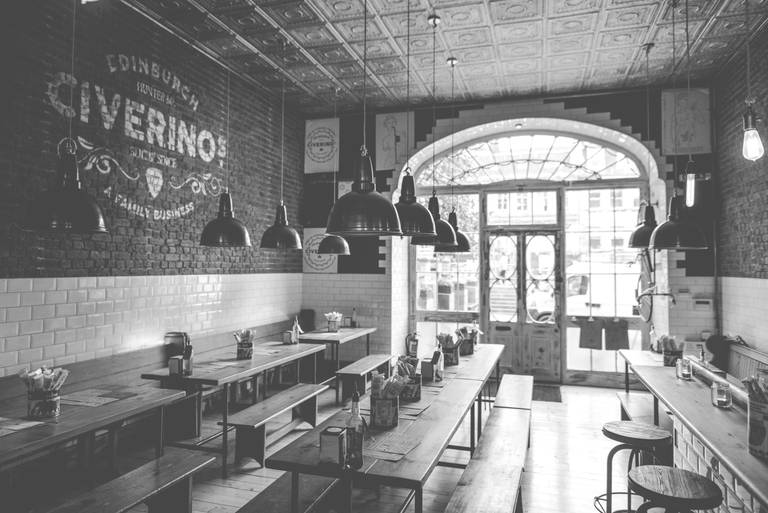 Inspired by his travels around the Globe, Civerinos founder Michele Civeira, describes concept behind Civerinos' interior design was to create '… a really cool place, first and foremost, for people to hang out with their friends.'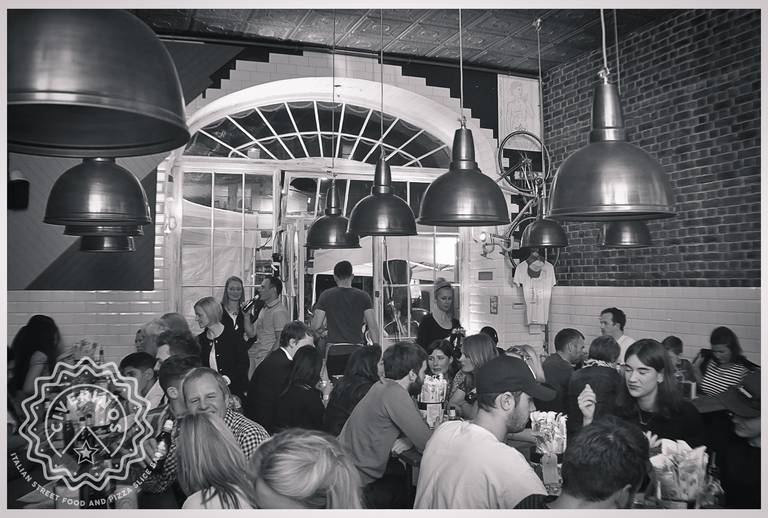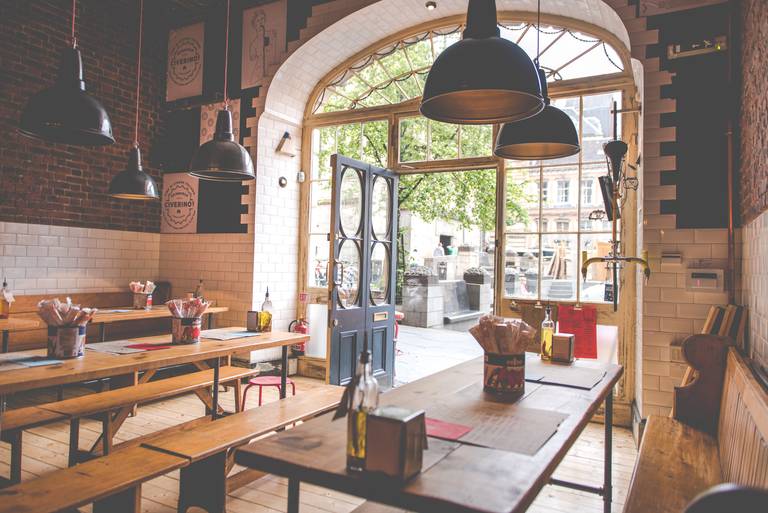 Reflective of this, the restaurant decoration is a fantastic mix of '…neon signs, street art and random pieces from all around the world', creating a cosy and comfortable, 'boho-chic' vibe utilising the space with large sharing tables, 1950's diner chairs and places to hang bags and bikes. All of which are illuminated by our Industville Vintage Industrial Style Large Retro Pendant in Dark Pewter, which Michele has given the Civerinos' treatment with our classic Red and White Fabric Flex perfectly tailoring the pendants to fit with the funky and unique, 'humble yet brash' aesthetic that typifies Civerinos.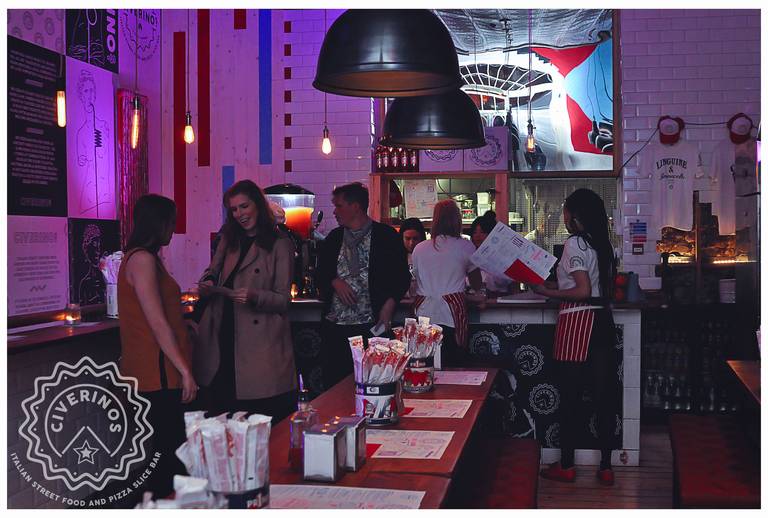 With a project like Civerinos, it has been fantastic to see how Industville products have been inventively used within the greater milieu of styles to add another fantastic dynamic making sure that there is lots to look at and makes the restaurant look like it is buzzing with life. At Industville, we are absolutely thrilled to have been involved with a project like Civerinos, our only wish is that we were based a little closer so we could take advantage and grab a slice of their delicious looking pizza and experience the true 'La Dolce Vita'! We wish them all the luck for the future and can't wait to see what their next steps will be!