The world of interior design is an exciting place to be in 2018, with both aspiring amateurs and experienced stylists benefiting from finding inspiration everywhere they look. Social media platforms such as Pinterest and Instagram have created a new and improved way for everyone to embrace their inner-designer, and spend hours browsing the latest trends and styles in home improvement. Given that lighting plays a major part in conveying atmosphere, character and theme, we like to keep on top of all the latest innovations in the field, and that includes keeping up with some of the most relevant influencers.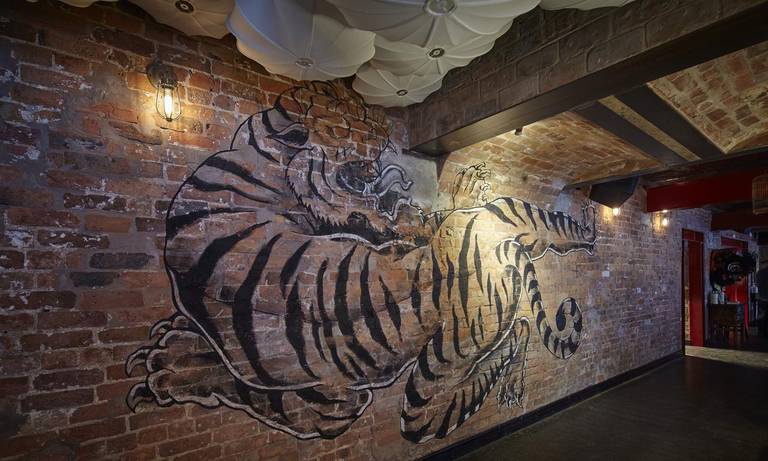 Orlando Wire Cage Wall Light - 4 Inch - Brass, by Industville (Image Supplied by Andy Haslam Photgraphy)
We've listed just seven of our favourite interior design blogs that we like to keep up with, to help our lovely customers find some inspiration in accessories, colour schemes and furniture they can pair with our beautiful industrial-style lights!
Dear Designer
This beautiful design blog describes itself as 'The Home of Inspiring Spaces and Places', and that is an apt reflection of what author, Carole King, has created on her site. As with many professional design bloggers, Carole started the blog as a hobby, before it turned into a fully-fledged freelance career that allows her to write about what she loves. The blog itself consists of informative, entertaining posts and she has a section dedicated to travel, where you can find inspiration from overseas, without leaving the comfort of your own living room.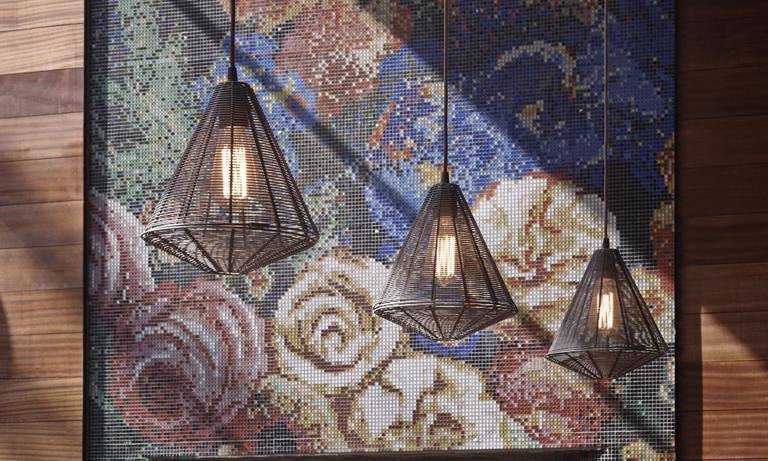 Handcrafted Wire Cage Pendant - 9 Inch - Cone, by Industville (Image Supplied by Andy Haslam Photgraphy)
Pippa Jameson Interiors
Pippa Jameson is an experienced interior stylist who has worked in London and beyond for the last twenty years, and she offers visitors to her blog an invaluable insight to the life of a professional designer. She has a section dedicated to 'mini mood boards', which allow you to visualise colour schemes, textures and themes to fully understand how they complement each other for optimum impact. Her website also dedicates a section to home renovations, providing those amid building work a well-deserved escape for five minutes while they peruse her tips for starting from scratch.
Swoonworthy
Kimberly is the brains behind Swoonworthy and self-describes as 'an unashamed maximalist' which is telling of what to expect from a visit to her blog. She combines a touch of vintage with bohemian-style comfort for ideas and inspirations that are full of bold colours, statement patterns and varied textures. The best part? Kimberly focuses on accessible design ideas that are suitable for all, regardless of your lack of 'lottery-win' budget. The Swoonworthy blog site covers all aspects of interiors, including an insight to her own home, with before and after photos! Minutes will soon turn to hours before you find yourself spending whole afternoons lost in her blog.
Bright Bazaar
Will writes about his love for all things colour on his design, fashion and lifestyle blog, Bright Bazaar. He is particularly popular on Pinterest, with an impressive 2.4 million followers, making him one of the most influential on the site. His interiors section is categorised by living space, allowing you to quickly find the ideas you are looking for, while his Bright.Life DIY section provides innovative ideas that will keep you entertained for hours. We suggest following him on social media – it's sure to brighten up your newsfeed!
Design Hunter
Design Hunter was founded in 2009 by Helen Powell and explores contemporary interiors, architecture, design, and lifestyle products to become one of the UK's leading interior blogs. The author considers every aspect of interior design with immaculate attention to detail, making her blog posts both engaging and informative for readers. Examples of her blog posts include '10 of the best minimalist pendant lights', proving her understanding of the importance of quality lighting solutions and how they can transform both homes and businesses.
Hannah in the House
Unsurprisingly, Hannah is the founder of Hannah in the House, and she writes about all things Scandinavian when it comes to design, lifestyle and travel. Her interior blog is split into design by country, allowing you to collect inspiration in accordance with the traits of each country, be it Denmark or Iceland. She also includes an insight to her own home, interior choices she has made for living spaces and why, along with a look at some of the best hotels across Europe that are notable because of their design. Scandinavian trends have been leading the way for interiors, with Hygge and Lagom influencing the designs of many across the world, so keep up to date with Hannah, and you might just discover the next big thing!
The Ordinary Lovely
Rachel, a full-time mum of two, writes the content for The Ordinary Lovely and provides unrivalled interior inspiration for family homes. She blogs about anything and everything that would appeal to modern families, from space-saving solutions to decorating on a budget, and has an entire section of the blog dedicated to children's rooms. If you ever need assurance that houses with young children don't have to consist of a cluttered mess full of toys that your home may resemble, then this is the place to go!
We hope you enjoy checking out these blogs, and perhaps even find a new style or look you'd like to pair with our retro lights. Whether you are just starting out in an interest with interiors or you are experienced in the field; there's always room for improvement! Wherever you are with your home renovations, our vintage lights are the perfect way to put the spotlight on your interior innovations. Browse our extensive collection online today, or don't hesitate to contact us if you'd like any further information.