We are obsessed with the metallic trends in interior design. Though sometimes metallic accents can be thought of as "too trendy" and somewhat bold, we believe that, if done well, a bit of luster can add a lot of class and originality to a home. Read this before you start your project to avoid costly mistakes.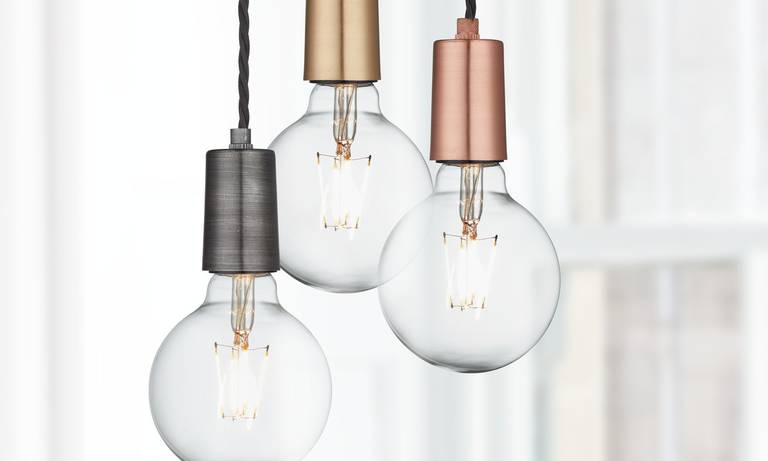 Image Supplied by Andy Haslam Photgraphy
Time to shine with warm metallics
Brass and copper are enjoying the limelight in 2018, as the materials of choice for many designers. However, their well-deserved recognition is far from '10-seconds of fame', and looks to have cemented their place in the world of interior design for decades to come. The shades are reminiscent of a time gone by, and despite their link to industrialism, they provide a warm glow to any space they are present. One of the best ways to incorporate these shades is through accessories, picture frames or smaller furnishings such as light fixtures. The warm glow provided by the bulb will be magnified by the warmth of the holder, and pair this with retro designs, handcrafted finishes and high quality, pure materials for a winning combination. These shades work particularly well with traditional, classic themes, but can also create a stark contrast to minimalist, urban spaces. Through brass or copper industrial lighting, vintage accessories and other subtler inclusions of warm metallic tones, your interiors will become welcoming, flattering with a hint of glamour, and a décor your visitors will remember.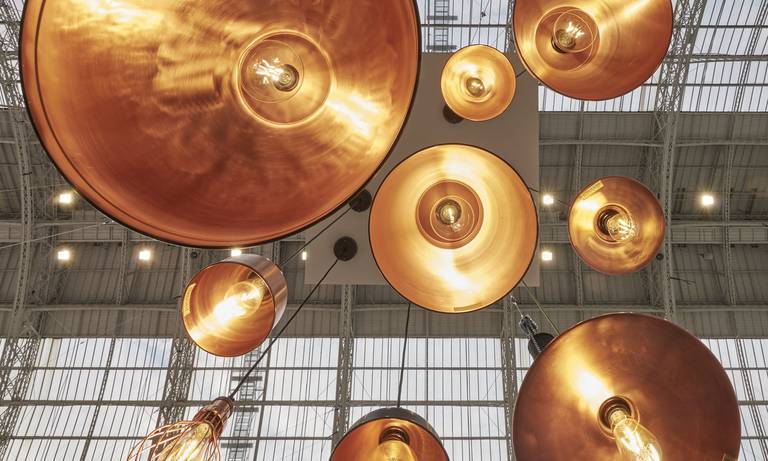 Image Supplied by Andy Haslam Photgraphy
The dramatic cold metallics
Colder metallic shades including pewter, black and steel work well with more minimalist design schemes that adopt a modern, contemporary décor. The smooth and sleek finish provided by cold metal furniture, retro stools and other accessories is second-to-none, and perfect for those looking to incorporate popular design trends such as Hygge and Lagom. This style is perfect for bars and restaurants that are bang-on-trend, and the minimalist nature of dare-to-bare furniture will contribute towards the illusion of space for smaller rooms. Cool, subtle tones should be consistent throughout the design of your home or business, but adding a singular splash of colour, be it bright and bold or a sophisticated pastel will look effortlessly chic amidst a monochrome backdrop. All of our vintage lighting fixtures are available in stylish shades of pewter or forever black to complement your interiors and help you to achieve the industrial look.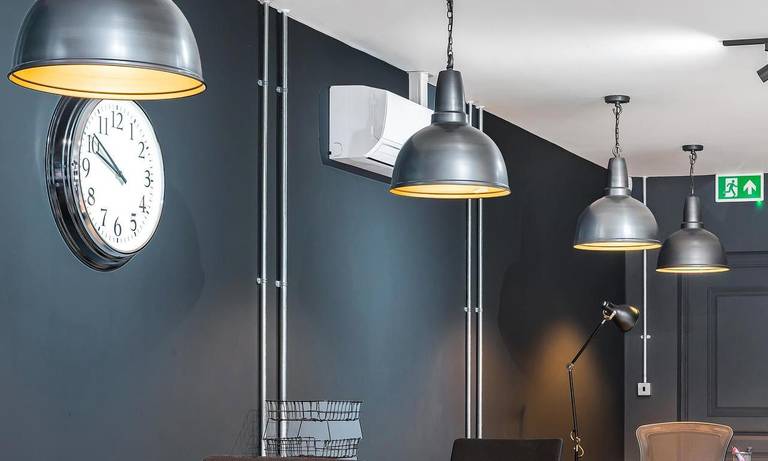 Image supplied by One to One, Chalk Street Estates chalkstreet.co.uk @chalkstreetest
Let's have fun and mix it up
If you are struggling to decide between warm or cold metals, fear not, for a mixture of both can truly harmonise interiors for an even greater impact. Dark grey or steel tables, chairs and stools will pair perfectly with warmer, brass or copper lighting fixtures, and means you won't have to fully commit to one shade or another. This is perfect for those who find themselves indecisive when it comes to home décor schemes and means you will be able to choose from a range of furnishings and accessories without having to completely redecorate! You can even mix up your lighting fixtures to further this ideal, with versatile colours like black or pewter tending to match with almost any other shade. A combination of wall lights and pendants will work particularly well, and don't be afraid to opt for contrasting colours; have courage and believe in yourself! For those ready to take the plunge and dare to be different, mixing up your metals is a brave statement that will not go unnoticed.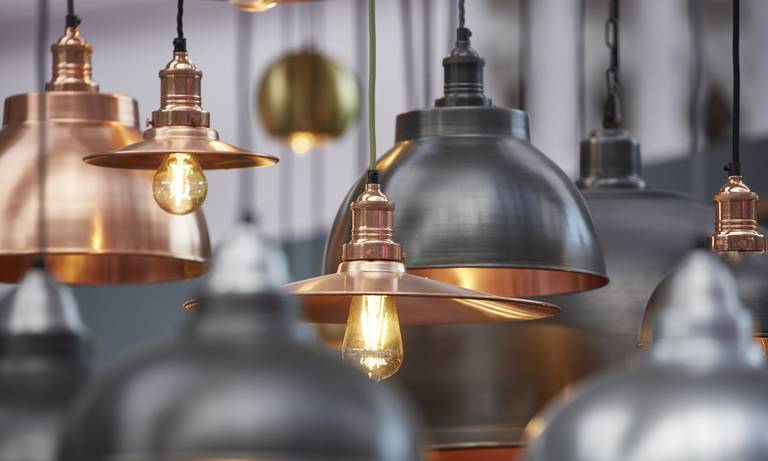 Image Supplied by Andy Haslam Photgraphy
Be bold, be unique, be custom made
Originality is key when it comes to adopting interior trends, and this involves you thinking outside the box to set your home or business aside from the rest. One of the best things about metallics is that you don't need to restrict yourself to actual metals, and the tones and shades can be found in almost anything. Original statement art is a great way to cement metallic themes, be it in the frame or the masterpiece itself whilst upholstery can encompass gold, silver, copper and metallic threads for a subtle yet effective approach. Here at Industville, we have a range of bespoke services allowing you to choose your own flex cable, holder and shade colour for a completely original lighting fixture that's right for you. This gives you the creative freedom to design your project exactly how you want it, without settling with conflicting colour schemes of existing products. In this way, we can bring your vision to life, and the handcrafted nature of our products means they will be available in large numbers as quickly as possible for the perfect solution for businesses.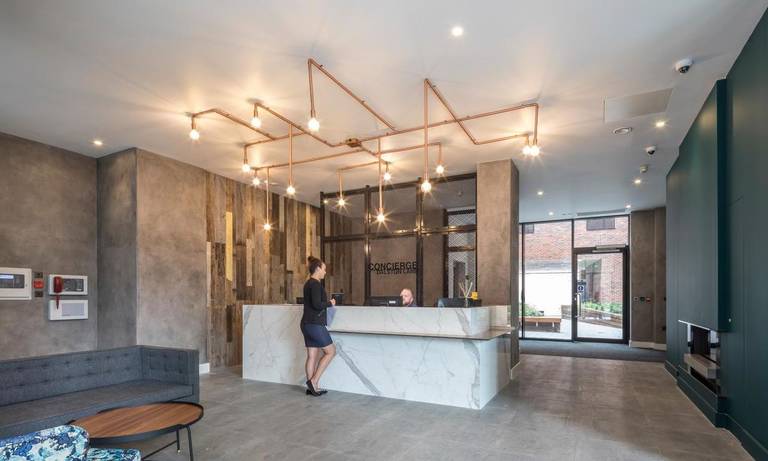 Image supplied by Dalston Works by Waugh Thistleton
It's all about industrial chic
Exposed copper is one of the best ways to achieve the sought-after look of industrial chic, and this doesn't mean you have to move the boiler into the living room! If you live in modern, urban flats and conversions, you might be lucky enough to have metal pipes built-in. Others can look to small accessories such as candle holders and cupboard handles or slightly larger fittings including light fixtures, taps and shelving units. There is a plethora of ways you can incorporate the copper trend, and you can create your own unique arrangement for an individual twist that screams style to visitors.
We hope you have enjoyed these five ways of successfully incorporating metallics to your design scheme and wish you all the luck in the world in creating such innovative, exceptional projects; may your deliveries be fast and your tradesmen on time! If you'd like any further tips on how you can incorporate metallics through lighting fixtures, don't hesitate to contact the passionate and dedicated team at Industville, who would be more than happy to help!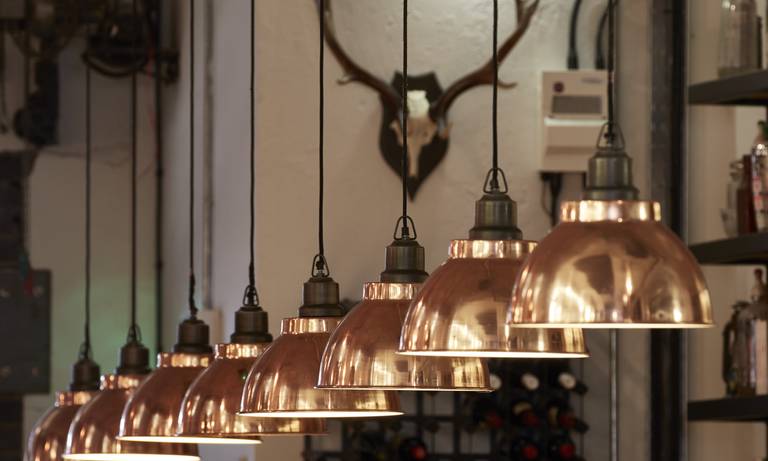 Image Supplied by Andy Haslam Photgraphy