Clutter, organised chaos, or a carefully curated look? The maximalism trend continues to grow in popularity - we take a look at the specifics of the aesthetic.
For years, minimalism has been the king of the interior design world, and while it's still an incredibly popular look, more people are turning to the eclectic maximalist trend.
While minimalism centres around clean, sleek and elegant interiors, maximalism encourages you to embrace bold, loud elements that help create spaces full of character.
What is Maximalism in Interior Design?
For many, maximalism is a reaction against minimalism, with the idea that minimal spaces are too sparse and uniform, leaving little room for individuality and character. Maximalist interior design is often based on the ethos of 'the more, the better' - a controversial approach to staunch minimalists!
Maximalism is all about designing rooms full of an explosion of colours, textures and shapes, building an environment that feels energetic yet still maintains that cosiness that every home should enjoy.
There's often a pre-conception that maximalism means designing a busy space, but by combining traditional and modern elements, it's possible to create a maximalist interior that maintains subtlety and allows your key features to shine through.
Maximalist Interior Design Ideas
Also referred to as the cluttercore trend, there are many ways you can turn your home into a maximalist's dream.
Some of the key elements of maximalist home decor and interior design include:
Mixing patterns and textures
Bold colour palettes
Eclectic artwork
Grouping disparate but curated items
Statement lights and mirrors
Retro or antique decor pieces
Statement Lights
Lights are an essential aspect of any interior design style. Embracing the maximalism trend offers a wonderful chance to play with different lights and finishes for a perfectly illuminated space that exudes style.
Industrial or vintage lights make a great choice for minimalist spaces as they offer new hints of character, adding to the element of uniqueness that epitomises the trend.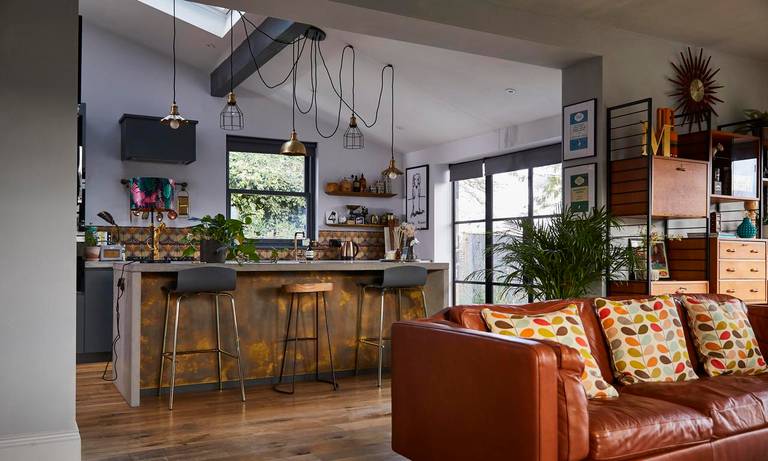 Brooklyn 5 Wire Pendant - Brass - Includes Shades, £379, by Industville (Image supplied by The Main Company - West Yorkshire, McLoughlin)
Quirky Patterns
One of the go-to aspects of any maximalist design is the use of patterns. An elaborately patterned wall adds a great splash of colour to the room, along with a wonderful depth and sense of character.
The thinking behind maximalist wallpapers is often 'the quirkier, the better'. Floral designs and prints with animal motifs make particularly dynamic choices and give you lots of opportunities to play with colour.
Of course, you don't just have to stick with patterns on the wallpaper - for a truly bold space, you could opt for eye-catching patterns on your cushions, curtains and other soft furnishings.
Play With Texture
Texture also plays a key role in enticing the eye and bringing another layer to a space. Fill your room with a range of textures to combine a striking look with comfort. Think about including things like:
Ceramic vases or decorative plates
Sleek metal lights
Plush rugs
Cosy blankets
Woven wall hangings
Plants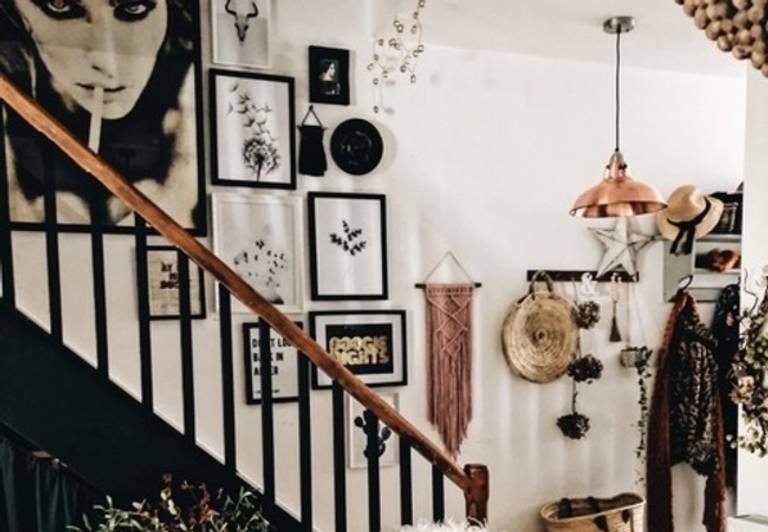 Old Factory Slotted Pendant - 15 Inch - Copper, £99, by Industville (Image supplied by @kylamagrathinteriors)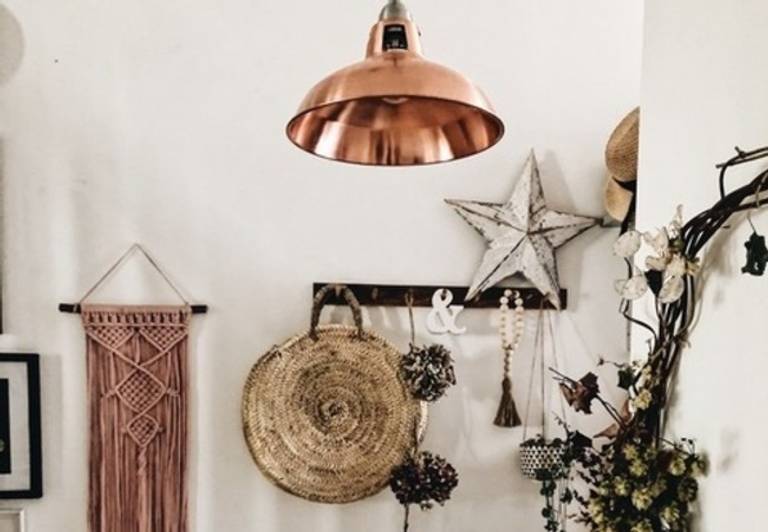 Bold Colour Palettes
Using colour is a great way to express your personality and show off your style. Bright, vibrant colour combinations look great against metallic furnishings like brass or copper vintage lights, adding a burst of character at every turn.
Opting for a monochromatic look can be another way to go. If you want to take a more subdued route, a black and white room with lots of eclectic design pieces can work especially well.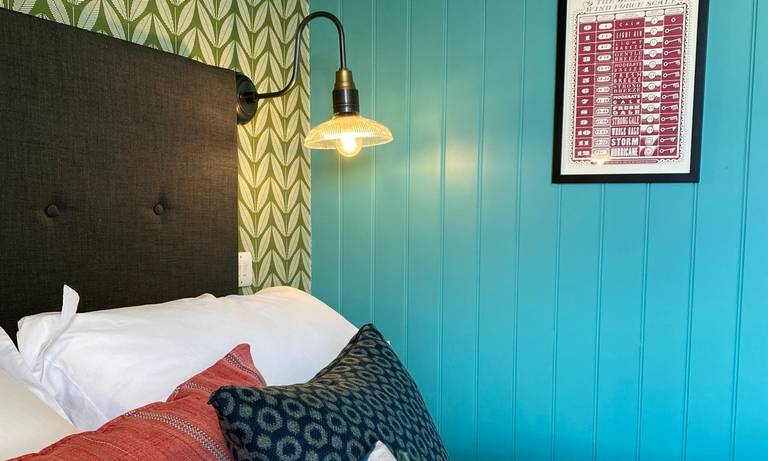 Swan Neck Glass Dome Wall Light - 8 inch – Pewter, £79, by Industville (Image supplied by @emmaclanfieldinteriors)
Emotive Spaces
If you want to dive headfirst into the maximalist trend, another great thing you can do is create a 'mood space'.
Similar to a mood board, the idea is that you turn a small section into a smorgasbord of character and individuality. Ditch the common trends of function and purpose and create a space with plenty of quirky trinkets and expressions of yourself.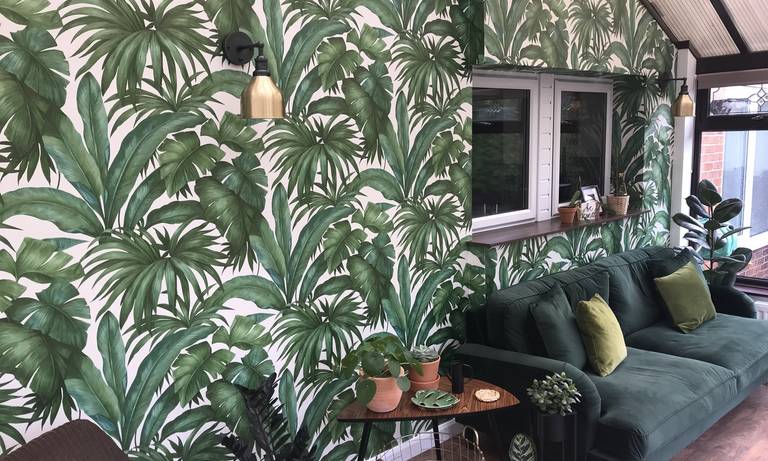 [Brooklyn Cone Wall Light - 7 Inch - Brass]https://www.industville.co.uk/products/vintage-antique-sconce-wall-lamp-cone-aged-brass-7-inch), £79 (Image supplied by @happy_number_38)
Eclectic Artwork and Decorative Walls
Gallery walls are a tenant of maximalism, so make sure to make the most of your vertical space.
Hanging different pieces of art or photos in a range of stylish frames of different shapes and sizes can be a brilliant way to add more colour and texture to a room.
Decorative plates or other wall hangings are also becoming increasingly popular elements of the trend.
Houseplants and Nature
The curling, rebellious lines of plants work wonderfully with the busy, individualistic style of maximalist interiors, making these two trends a perfect match.
Plants are a great way to add texture and dynamism to a space. Paired with either a modern or vintage aesthetic, plants are perfect for adding soft lines to a busy interior.
The great thing about using plants in your interior is their incredible versatility. Foliage can be used to add a soft, warm element to a cosy living room, but it can also add vibrancy to strong, metallic spaces.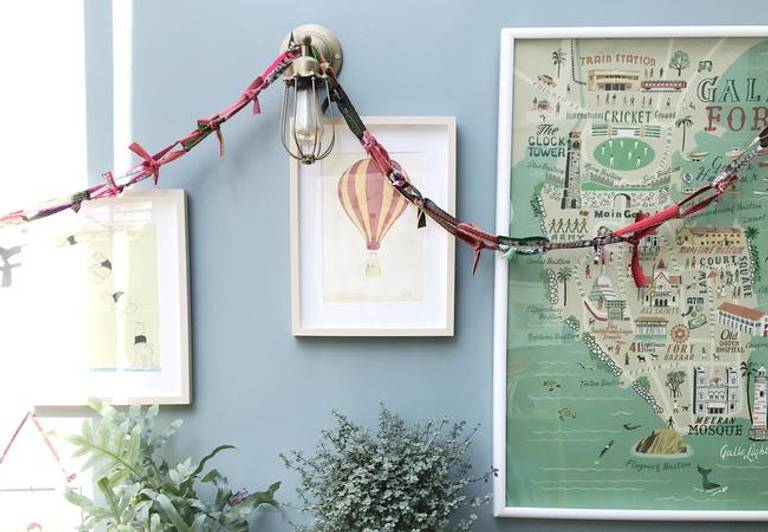 Orlando Wire Cage Wall Light - 4 Inch - Brass, £49, by Industville (Image supplied by @stovoldandpogue)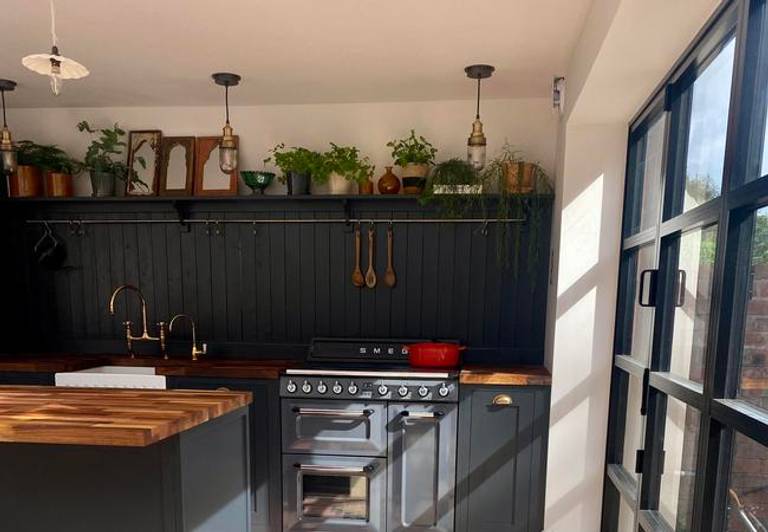 Curated Decor Pieces
Some may be sceptical of the maximalism trend as a simple encouragement of grouping clutter together, but there is more care that goes into arranging your home decor pieces than this.
Ensure that every item you display has been carefully selected and is not a mere random collection of objects. Think about adding volume and visual texture to a space rather than clutter.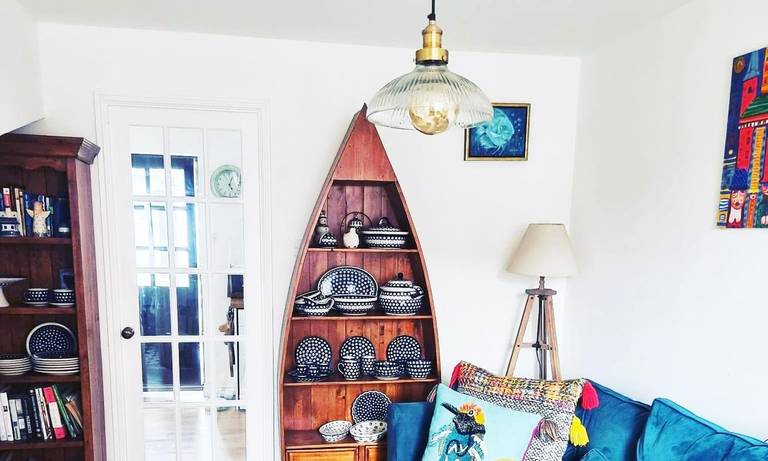 Brooklyn Glass Dome Pendant Light - 12 Inch, £109, by Industville (Image supplied by @country.life.eve)
Any kind of interior design should be about embracing individuality and filling a space with character. In this respect, there's no better design choice than maximalism! When embracing this look, you create opportunities to let your creativity stand out - we can't wait to see the unique interiors that people come up with!
For more maximalist inspiration, check out our Facebook, Instagram and Pinterest pages, where we post design ideas every day. If you have a maximalist interior to shout about, join the conversation using #Industville.
If you're still not convinced by the world of maximalism, discover our guide to every interior design style to find the perfect look for you.
Header image credit: @allangateswestwing