With winter now in full swing and the long evenings drawing out, it's more important now than ever to create a cosy winter interior. Unlike the summer, during the winter months, we spend a lot of time inside. Therefore it's important that your home is welcoming and somewhere you're proud of. We recently wrote about how you can create your ultimate winter wonderland where you can find top tips on embracing the colder months and making your home a welcoming sanctuary from the chilly weather. But, if you want a little more guidance on perfecting your winter interior, then fear not, we have you covered with this blog.
Gail Green is a well-respected figure within the industry. After contributing to our interior lighting experts roundup, we decided to pick her brains and ask her some questions related to winter interior design.
Gail has been well established in the design field for over 30 years now and has had various pieces of work published in some of the greatest design magazines around (The New York Times Magazine, House Beautiful, Elle Decor to name a few); as well as making TV appearances for NBC's Designer Living and CNN's Style.
Her interior design company has a diverse portfolio having worked on all aspects of interior design, both in her native New York and beyond. Gail has also released a book entitled 'Insider's Guide to Interior Design in Small Spaces', which addresses the issue of creating a beautiful interior with limited space.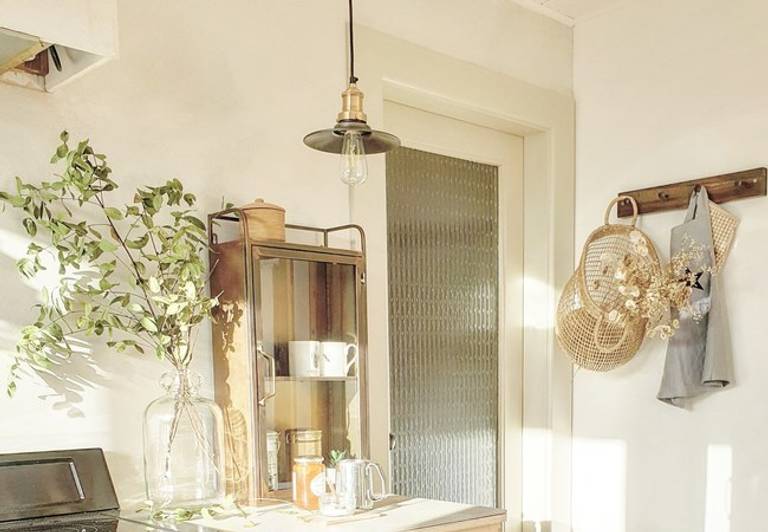 Brooklyn Flat Pendant - 8 Inch - Pewter, by Industville (Image supplied by 2020 Architects - @thehouseinthehollow)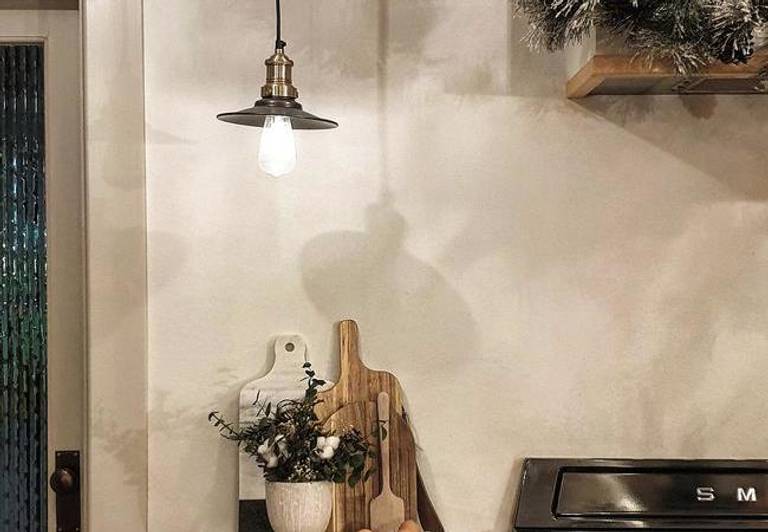 When it came to the interview, we could have easily asked Gail a thousand questions about interior design, but we decided to make things simple and focus on the present, asking for her suggestions and opinions on winter interior design.
So without further ado, let the interview commence...
Which colours would you recommend to incorporate into the home this winter?
Winter days tend to be long and dark, so the idea is to make your home feel light and bright, but not bold or blinding. That means using light-reflective colours in softer hues, rather than primary colours such as a bold red or royal blue.
Colours with LRV higher than 50% will be lighter and will reflect more light back into the room than is absorbed; and, of course, as the days get shorter and darker, less light is absorbed.
My recommendation is to use colours with more white in them. Thus, white, soft beiges, and colours with soft hues would work best in the wintertime.
How important is texture when designing in the winter months?
Winter textures tend to be thicker and deeper, evoking a warmer feel.
For instance, velvet and mohair are favourite types of fabric during these months, as opposed to say linens or cottons, which are lighter and thinner. Silk velvets and cut velvets are also popular winter materials.
Which home features would you urge homeowners to utilise in the winter?
Obviously, a fireplace is one element of the home that is highly utilised in the winter; and it can be made to look special with the addition of fireplace tools, covers, and accessories that highlight its importance.
Is there a particular room you tend to enjoy developing in the winter?
The den/family room tend to be highly used in the winter as families and individuals spend a lot more time inside by themselves or with friends.
It is a more casual, conversational place when you can enjoy watching television or sharing a bottle of wine with others.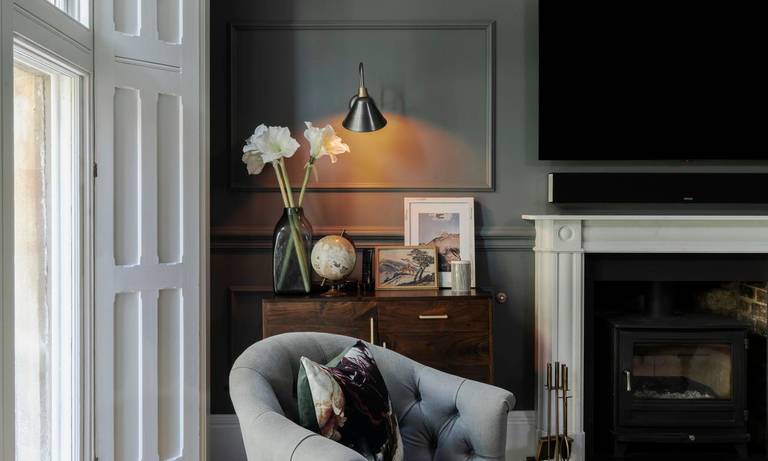 Swan Neck Cone Wall Light - 8 Inch – Pewter, by Industville (Image supplied by Fawn Interiors Studio)
For those who lack natural light, which three tips would you give to lighten up their space?
1 - Use lighter paint colours, like white, to reflect more natural light.
2 - Pull the heavy drapery panels aside and let the light come in.
3 - Employ enough ambient lighting to effectively light a room.
Are there any Industville products that excite you, in terms of interior design for winter?
The Brooklyn Vintage Antique Ribbed Glass Retro Dome Pendant - 12 inch is a great light fixture to buy because it is mostly glass, allowing as much light as possible to disseminate.
In addition, the ribbed part softens light glare, making it a perfect pendant during the dark, dim winter months.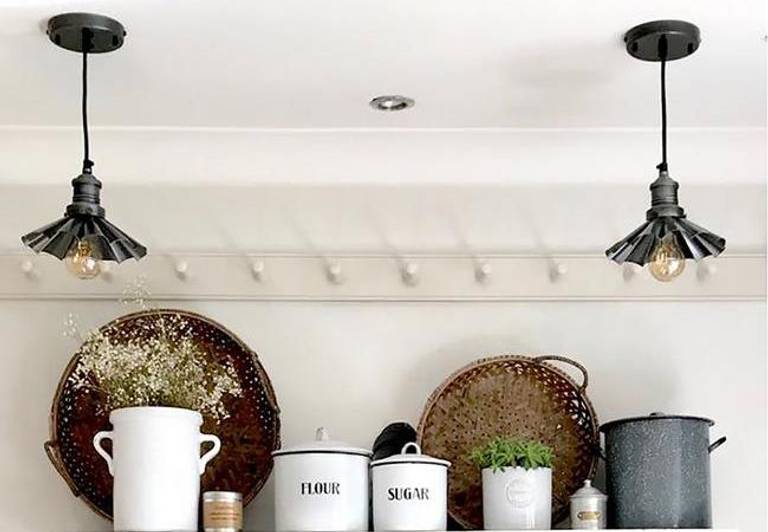 Brooklyn Umbrella Pendant - 8 Inch - Pewter, by Industville (Images supplied by @simplyhouseandhome)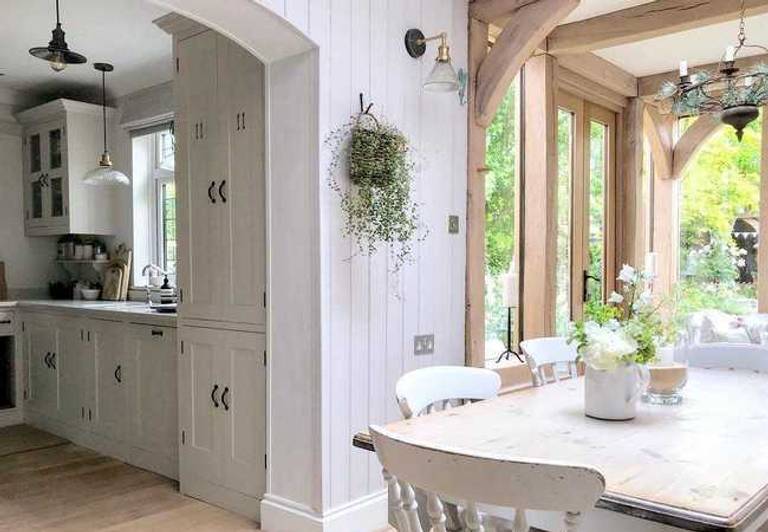 We hope you enjoyed our interview with Gail; you can visit her website here and be sure to read her fabulous Huffington Post articles here, for further interior design expertise and inspiration! You can also find lots more inspiration for your interior by checking out our blog or browse our full range of vintage ceiling lights on our online store. Alternatively, check out our Instagram and Pinterest pages for daily updates and interior inspiration for your home.