Looking for that perfect final touch? Then contact us today to discuss your bespoke lighting requirement. Here at Industville, we understand the importance of finding a lighting solution that works for you and your home or business improvement project. We also know that there is no 'one-size-fits-all' when it comes to lights and that both practical and decorative factors can affect how they work harmoniously within the interiors. Flexibility is important to our customers, and that means it's important to us – which is why we've made sure we have a variety of bespoke services to cater for every want, need or desire. This ensures those who order from us get the industrial light of their dreams, right down to the finest of details.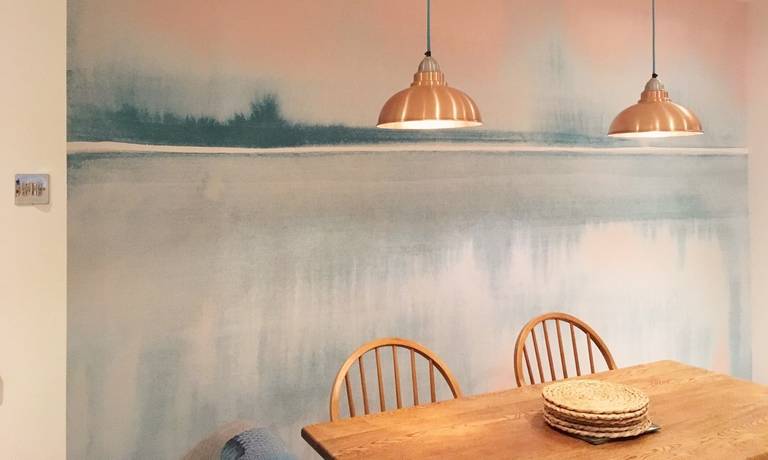 Image supplied by Jennifer Smith & David Eyre-Walker
Use different colour flex
We have an extensive collection of flex cables, which allows you to choose from a range of colours and designs for a light that's perfect for your interiors. Pendants are always pre-wired with one metre of quality black fabric flex, a versatile design that can fit in with an existing theme. However, if you require a longer drop or would prefer a different colour, we can arrange a rewiring service for just £20 per fitting. This is a great way to personalise your lights with a unique touch and will never take longer than 7 working days to ensure all your projects are finished on time.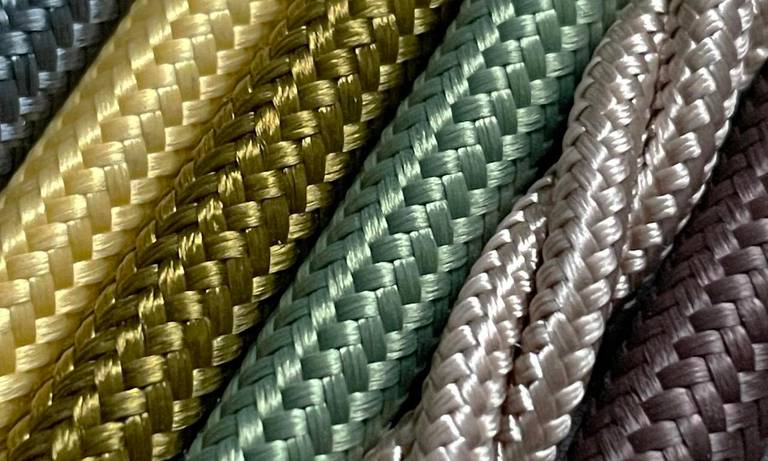 Customise the colour or finish
For all of our high-quality shades, we offer a painting and bespoke finish service, whereby customers are able to choose any RAL colour and have our existing shades re-painted according to preference. We can paint any required finish, for example: copper, brass, pewter, shiny or brushed finishes. The price for this service is around £30 and can take around 2-6 weeks, depending on the complexity of the job. We truly care about the interior design projects of our customers, and if there's anything else you require, such as items made from different kinds of materials, then please don't hesitate to contact us today. Our passionate and dedicated team members will be happy to look further into your query and establish if there's anything we can do to make it happen.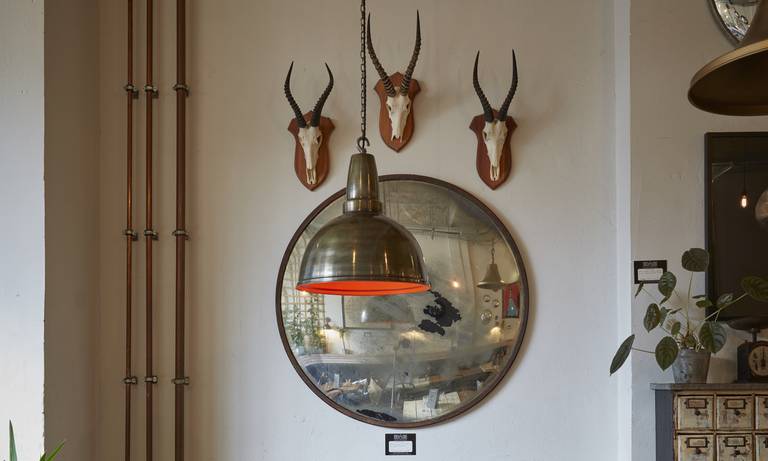 Image Supplied by Andy Haslam Photgraphy
Get your very own light design produced
Our bespoke production services give those with a vision amongst you creative freedom and an opportunity to create a completely new design. Simply send us an image or a drawing of the design you require and our experienced team of in-house designers will turn your dreams into a reality within 4-6 weeks. The pricing of this service varies depending on the complexity of the design, but this is a fantastic way to get exactly what you want without having to create the lights yourself from scratch.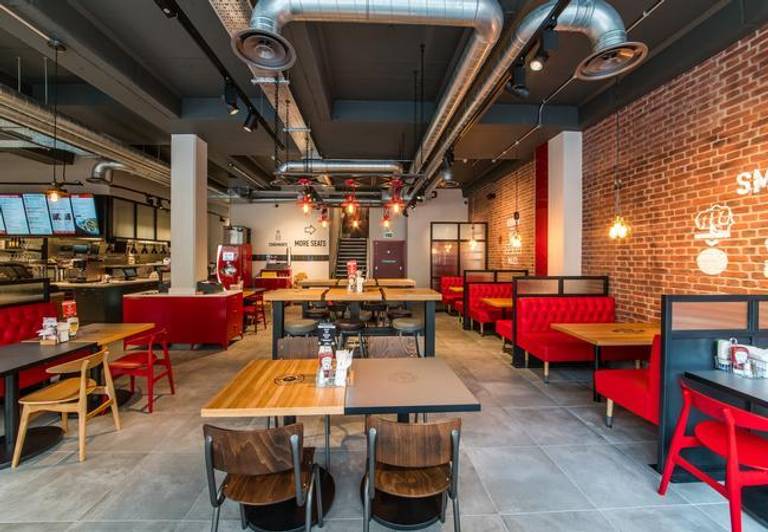 Image supplied by Smash Burger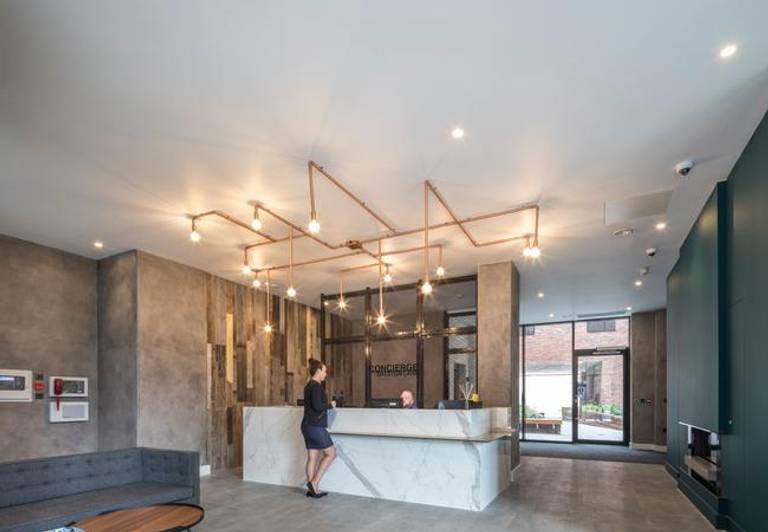 Use our statement oversized bulbs
Another way in which Industville hand over the creative reigns to make each light bespoke to the customer is through the versatile range of bulbs available for each fitting. Each bulb contributes something different to the overall design; careful selection can completely change the whole aesthetic of the lighting solution. Our bulbs come in six different shapes, and customers can choose from clear or amber tinted glass. Check out our brand-new oversized bulbs (Giant spiral globe shaped) with smoked glass for the ultimate style statement. Selecting the right bulb is even more important when it comes to exposed bulb fixtures, and can help to convey any pre-existing themes of décor, including minimalism, industrialism and retro-inspired designs.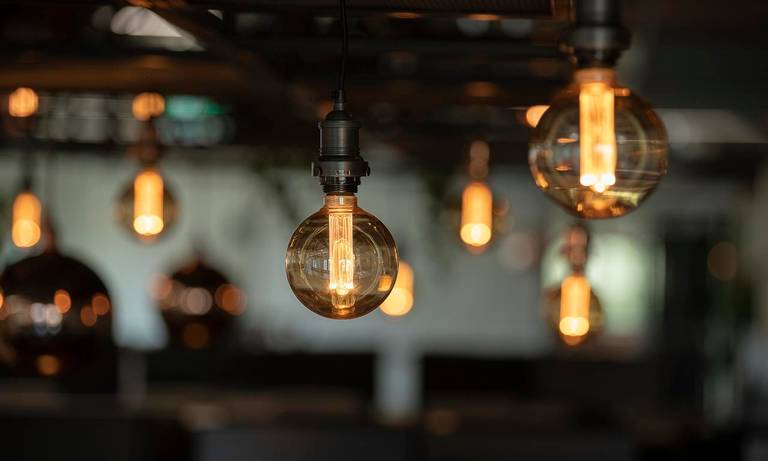 Image supplied by Kinetic Workplace Limited, www.kinetic-design.co.uk
Build your own light using existing components
All our non-bespoke stock products are allow our customers to 'build their own light' using the desired mixture of Industville components. This entails choosing a preferred ceiling rose, colour of flex, bulb holder and shade, allowing you to utilise a mixture of materials and styles for a varied, in-depth design that's unique to your home or business. To see our full collection of lighting components and accessories and to envisage exactly how they can complement each other, click here.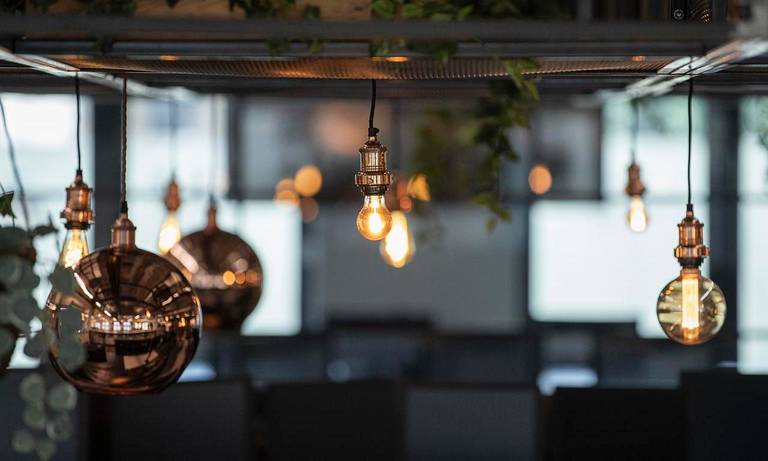 Image supplied by Kinetic Workplace Limited, www.kinetic-design.co.uk
We hope our bespoke lighting options help you to create a unique method of illuminating your interiors. While you are not able to mix and match just any fixture, holder, bulb and flex cable, there are variations available that help to incorporate specific styles and colours into your interiors. The vintage pendant dome is a great example of a versatile lighting fixture of which the holder, flex, bulb and shade can all be personalised for a light that is truly your own. Please note that prices and lead times are in general and may vary from project to project.
If you'd like to know more about the bespoke vintage lighting options available to you, please don't hesitate to contact a passionate and dedicated member of the team, who would be happy to assist.