Hotels come in many forms, with boutique getaways and grand luxury stays among just some of the options available to travellers.
Regardless of design style, hotel lighting is an incredibly important aspect of any hotel's interior. Dim or bad lighting can dramatically hinder a customer's experience with your hotel, leaving them with a disappointing stay.
Find out how you can boost hotel interiors with the perfect lighting.
The Importance of Hotel Lighting
Hotel lights do not simply function to ensure guests and employees can safely and comfortably navigate a space (although this is important too); they play a vital role in influencing people's moods and behaviour.
Softer lights that create a peaceful ambience and calmer atmosphere will more effectively temper the stress busy travellers may feel when compared to the light quality of harsher fluorescent lights.
When it comes to hotel lighting, attention to detail and understanding the psychology of lighting in interior design is essential when creating a better overall atmosphere and more pleasant spaces that serve all of your guests' needs.
How can you boost your property with different hotel lighting and design ideas?
Match Lights to Your Design Concept
Hoteliers must ensure that any lighting choices are in keeping with the overall design style of the hotel. Lights can be a stylish design feature in their own right but should still be seamlessly incorporated into the rest of the decor.
Lights that stand out can offer a stunning visual effect - but keep in mind that they should not look out of place.
Whether your hotel interiors are designed with an industrial or modern look in mind, there are countless different lighting styles to suit your needs. Here at Industville, we have a range of versatile hotel lights for a range of design styles.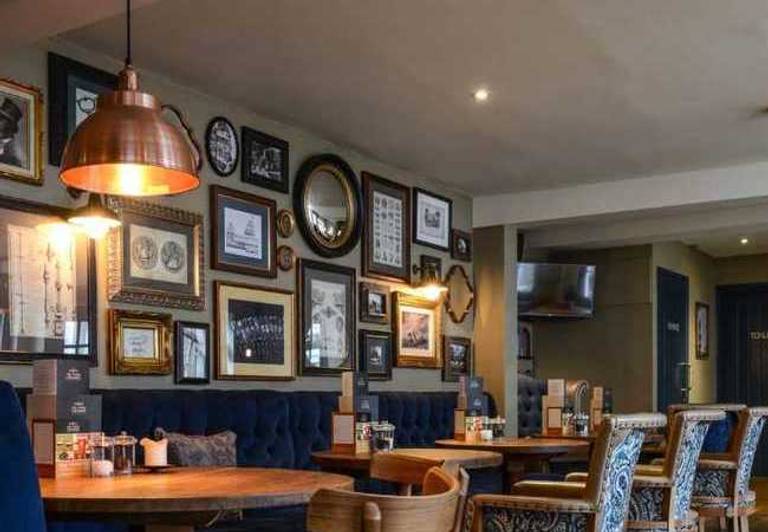 Brooklyn Dome Pendant - 13 Inch - Copper & Brooklyn Flat Wall Light - 8 Inch - Brass, by Industville (Image supplied by @emma_simmonds_fd)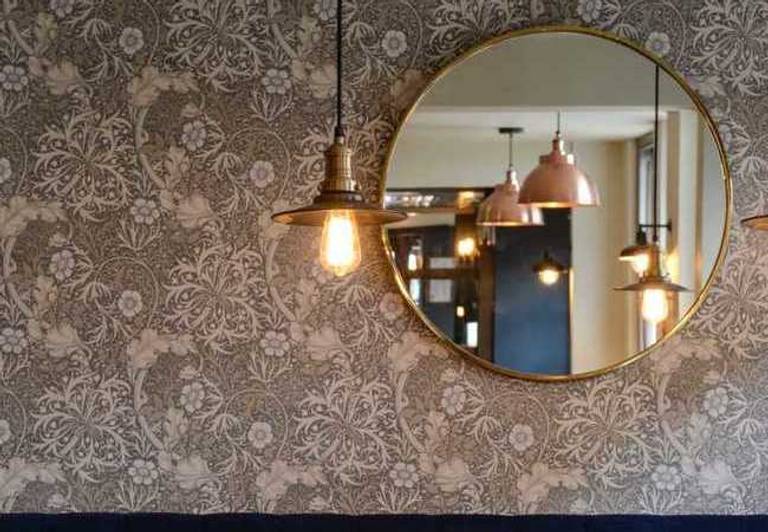 Make Use of Natural Light
Making the most of natural light where possible is a must for hotel interiors, whether this includes within lobbies, guests' rooms, or transition spaces.
Natural illumination can have a positive impact on mood and can effortlessly enhance interiors.
Maximising natural light also has the bonus of helping you reduce energy costs as lights do not have to be on all the time, saving money in the long run.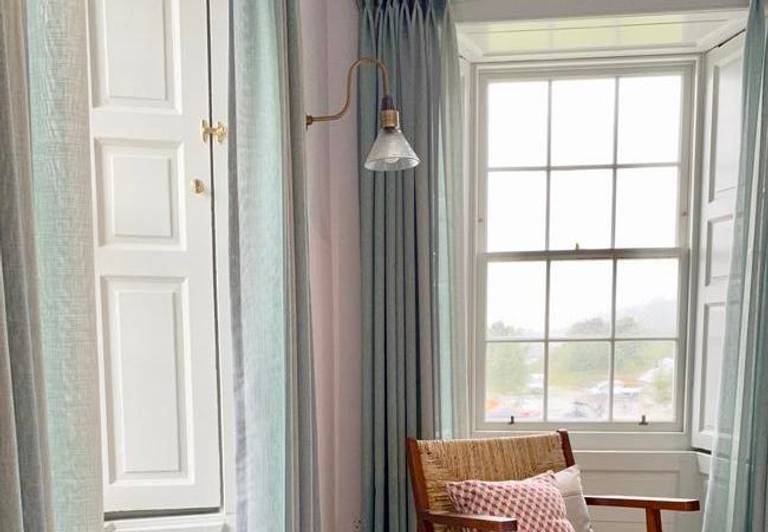 Swan Neck Glass Funnel Wall Light - 7 Inch – Pewter, by Industville (Image supplied by @emmaclanfieldinteriors)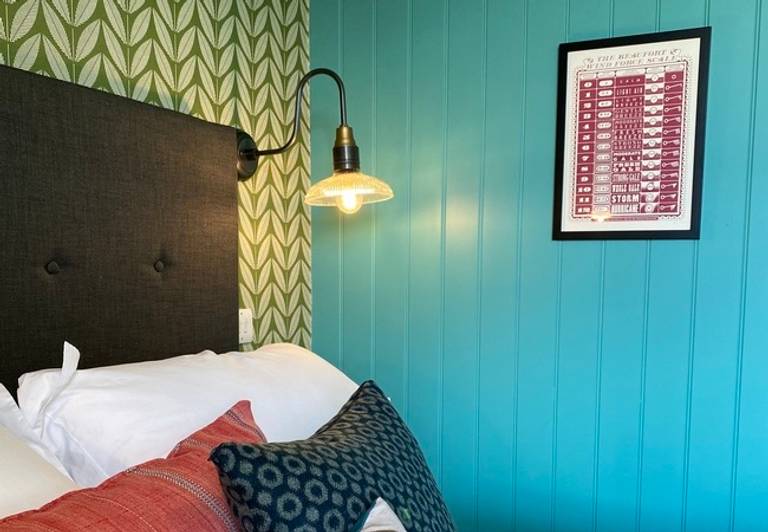 Pay Attention to Lobby Lighting
A hotel's lobby or reception is a big part of guests' first impressions - this area provides a chance to show off your style and brand while creating a welcoming space that people feel at ease in.
Lighting here should also be practical, with task lighting at front desks to highlight the space and make it usable for employees to work at. The lighting here can work to subtly direct guests to where they need to go, providing a more pleasing visual cue instead of intrusive signage.
Layer Different Kinds of Lighting
Hotels have multi-purpose spaces and, therefore, must utilise different kinds of lights to create a more seamless experience.
Hallway lights, for example, will need to be well-lit, while dining areas can rely on softer, more ambient lighting.
When considering how to light a hotel room, you might think about the fact that guests' rooms should layer a range of different kinds of lights as multiple needs have to be catered towards in these spaces. Basic light layering comes down to the combination of three kinds of lighting:
Ambient/General
Task
Accent
These layers ensure that a room is both functional and provides the right kind of atmosphere. For an even more sophisticated space, you should think about whether the following would work for your hotel rooms:
Mirror lighting
Recessed lighting
Night lights
Use Lighting to Create Spa-Like Bathrooms
Don't neglect bathroom spaces when addressing the lighting in guest rooms. A bathroom can be incredibly important to the quality of a person's stay, so consider how lighting can turn unassuming bathrooms into luxurious escapes.
No matter if your hotel provides a spa service or not, there is potential to bring that spa-like feeling to all of your bathrooms. Use stylish lights that work with your decor to create a relaxing spa experience that customers are more likely to remember and rave about.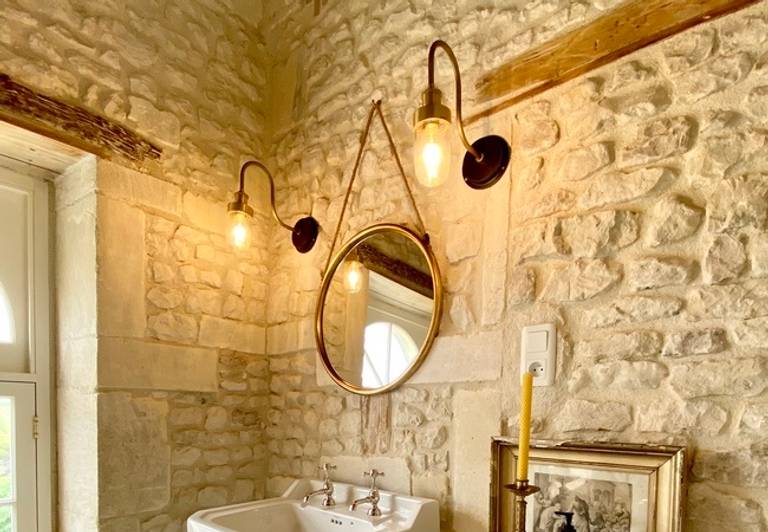 Swan Neck Outdoor & Bathroom Wall Light - Brass - Tube Glass, by Industville (Image supplied by @restore_the_chateau)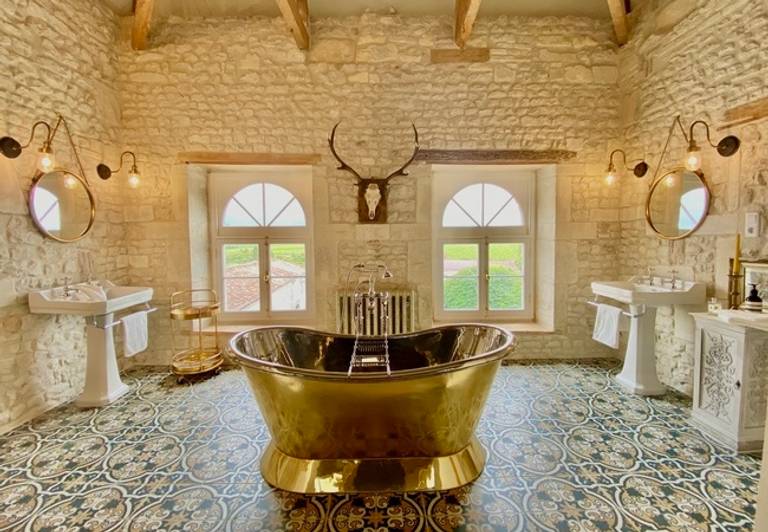 Be Bold With Statement Lights
Eye-catching lights proudly displayed in communal spaces can help strengthen your brand image and identity, not to mention making a space more attractive by giving it that wow factor.
Statement lights can be especially effective in bar areas where guests can sit and enjoy the hotel's character and atmosphere. Again, showing off your brand's personality like this makes a stay more memorable and ensures you stand out from other accommodations where design is more generic.
Bold, statement lighting also works particularly well in bigger lobby areas, where they add an instant sense of luxury and contribute to positive first impressions.
Consider Sustainability and Energy Efficiency
As you work on your hotel design and lighting concepts, remember to consider sustainability and energy efficiency. This is something that more and more consumers are starting to care about.
Investing in energy-efficient lights will not only reduce your energy consumption but will also help you save on running costs.
You should also consider whether your lights and other design features are made with sustainable materials and methods. It is better for your expenses and the planet if you choose quality materials that are going to last. Here at Industville, our range of lights are handcrafted and produced with natural materials and sustainable methods.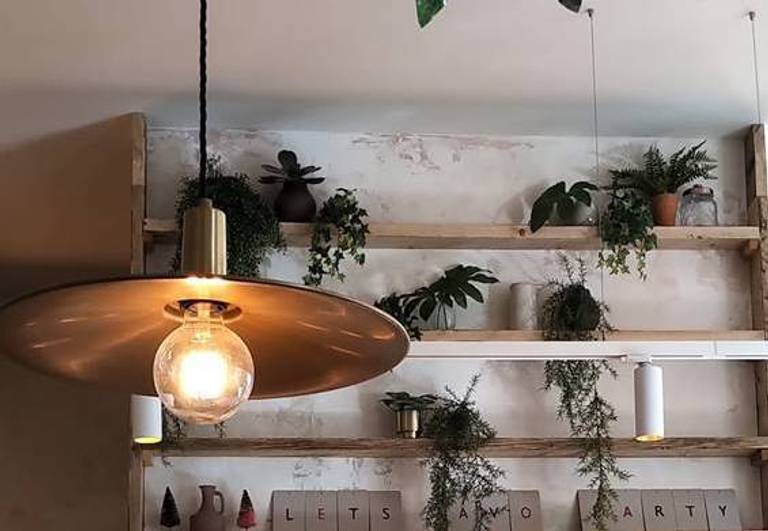 Sleek Flat Pendant - 15 Inch - Brass, by Industville (Image supplied by Avobar and photographed by James French Photography)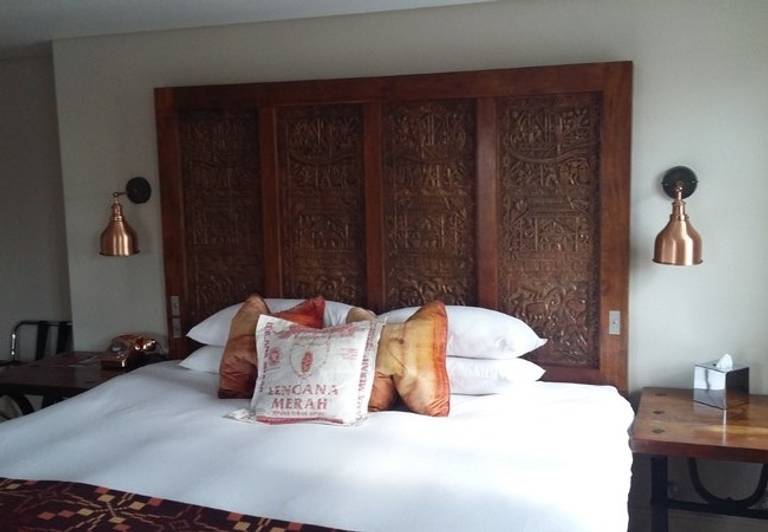 With these lighting ideas, hoteliers can take their interiors to a whole new level, solidifying their brand identity and providing travellers with the best possible stay.