Celebrating all things natural, durable and comfortable, the Minimaluxe interior design movement appreciates the less-is-more approach as the ultimate form of luxury living. Combining minimalism and luxury, this trend is about owning fewer, but higher quality and valuable items.
What is minimaluxe?
Taking its appreciation from nature, this design emphasises the need for light and airy spaces that incorporate texture, organic shapes and subtle contrasts of colours and materials. By combining the clean and uncluttered aesthetic of modern design, the warmth and simplicity of Scandinavian style and the raw edginess ofIndustrial elements, Minimaluxe redefines the boundaries of creativity by emphasising a relaxed and comfortable feel within the home.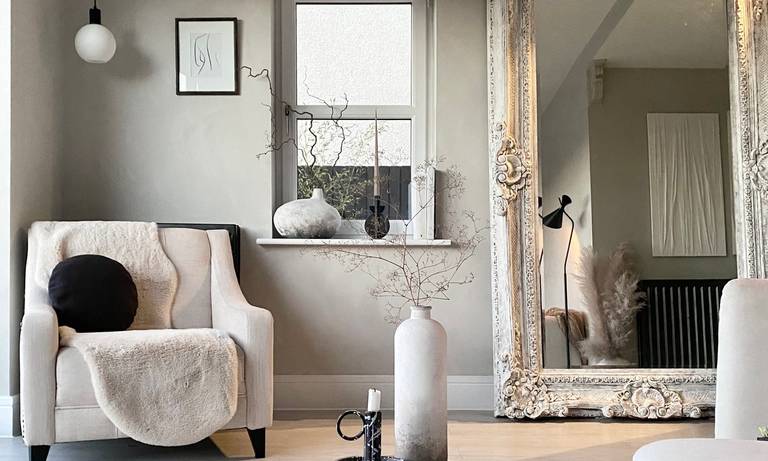 Sleek Cylinder Opal Glass Globe Pendant Light - 7 Inch by Industville (Image supplied by @home_with_candy_sky)
How can you make your home more minimaluxe? Here are our simple steps to creating a minimaluxe look in your home.
1. Design with a purpose in mind
Every element in a minimaluxe interior is distinct and serves a purpose. Furniture, lighting and décor are thoughtfully chosen to contribute to the overall aesthetic and functionality. Designing your space with this in mind can reduce clutter and chaos, creating an environment that's calm and peaceful.
2. Use neutral colours and natural materials
To create the Minimaluxe look in your home, embrace imperfection with tactile materials that elevate your space, like natural stone or wood. Think neutral colours like beige and taupe, paired with juxtaposing materials like wood and concrete.
Want to add more colour to your lighting fixtures? Why not browse our colourful lighting fixtures here
Embracing abstract design and organic luxury, our wooden geometric table lamps epitomise the minimaluxe design trend. The warmth of wood or texture of brushed metals creates an atmosphere that's cosy and timeless, boasting the minimaluxe style whilst retaining an elegant and relaxed feel in any space.
3. Create a balance with tactile textures & lighting
In minimaluxe design, each texture is chosen with precision and the goal is to strike a balance between different textures. Whether it's rough-textured brick against glossy marble countertops in the kitchen, or a glass dining table on top of a woven rug, lighting can character and intrigue that becomes the centrepiece of any interior design that celebrates modern simplicity.
Pair contemporary bathroom lighting with harder textures like metal taps or stone basins to create an ambiance that's both serene and sophisticated. Encompassing all things low maintenance, minimaluxe lighting brings a touch of simple luxury to the everyday rituals of self-care.
4. Quality over quantity
Beyond aesthetics, minimaluxe design places a strong emphasis on quality over quality – less is more with this design trend. Handcrafted with precision and attention to detail, our lighting fixtures are designed to stand the test of time. The use of premium materials like brass, marble and pewter, not only ensures durability, but also infuses any space with a sense of luxury.
5. Incorporate modern furniture
Incorporate modern furniture that is simple yet elegant. Look for pieces that are both functional and aesthetic, such as our Ornate Prism table lamp. Our white and green marble lamps, also speak to the minimaluxe style by incorporating neutral tones and contrasting stone and metallic finishes. Include modern lighting into your living room design to achieve a sense of calm whilst maintaining functionality and effortlessness.
6. Use statement lighting to enhance ambiance
Pendant lighting is the perfect way to exude warm radiance, creating an atmosphere that's intimate and elegant. Minimaluxe lighting enables you to create an ambiance that celebrates simplicity and peacefulness.
Whether you'd like to create a minimaluxe-style living room that uses clean lines and a neutral colour palette, or a dining room that diffuses natural light with sheer curtains, combining this with statement lighting is your chance to create an impact and inject your personality into your simple interior.
7. Use accent lighting for functionality
Minimaluxe lighting fixtures fit seamlessly into kitchen design. Hang ceiling lights gracefully over a kitchen island or under-cabinet illumination that brightens your workspace. Incorporate textural elements, like our ribbed glass pendants or brushed metal wall lights, to create a tactile space that is sophisticated yet functional.
Effortlessly bridging the gap between modern precision, Scandinavian warmth and industrial edge, the minimaluxe design caters to the tastes of a diverse audience. All our lighting is handcrafted using premium, recycled or natural materials, which resonates with the minimaluxe style which appreciates the simple things in life without sacrificing quality. With lighting fixtures that radiate sophistication, warmth and a touch of innovation, lighting becomes integral to the moments that unfold within your living spaces. Embrace the allure of minimaluxe lighting, where design aesthetics blend harmoniously with ambiance to create a calm and atmospheric space.
Ready to find your new Minimaluxe lighting fixture? Explore our stunning collection of Minimaluxe lights here!
Header image supplied by @our_hanbury_hideaway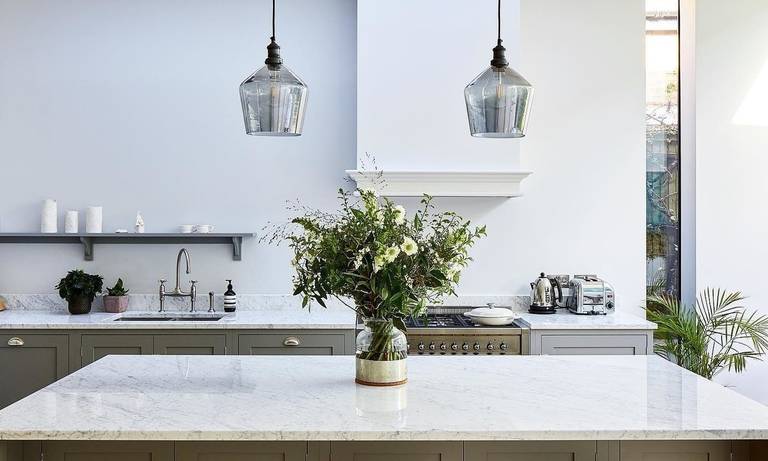 Brooklyn Tinted Glass Schoolhouse Pendant - 10 Inch - Smoke Grey by Industville (Image Supplied by @huntsmore_design_build)