A lighting solution that combines beauty and functionality, our new table lamps can be an essential element in any home décor. Not only does their elegant design make them stunning centrepieces in every room, but they also provide focused task lighting for reading, studying or working. Whether you're looking for a lamp to create a cosy atmosphere in your living room, or wanting to brighten up spaces where natural light is not so readily available, our extensive range of new table lamps means you will find one to fit your needs.
Handcrafted from quality materials, our new table lamp release is here to bring style, atmosphere and craftsmanship to your home. Our new table lamps can provide both a practical light source and a stunning decorative accent to any room, whilst their uniqueness also adds a touch of personality and charm to a home décor design.
Our New Table Lamp Release
Our new table lamps can transform a plain and simple room into a luxurious and stylish space. Our new range is divided into three collections.
Ornate Table Lamps
Our Ornate Table Lamps are versatile and can be used in a variety of settings, from a formal living room to a cosy bedroom. This design collection consists of handcrafted pieces in a variety of shapes such as prism, oval and circle, where the different angles and curves of the lamps have been crafted to create an impact to your interior. Other shapes in this collection, like tulip, tripod and thistle, are also versatile pieces that fit any interior with their minimalistic design.
Pillar Geometric Table Lamps
If you love sleek and contemporary designs, our Pillar Geometric Table Lamps are perfect for you. Featuring clean lines, minimalist aesthetics and innovative shapes, these table lamps effortlessly complement modern interiors. The solid bases come in a variety of shapes, such as square, cylinder and hex, and can be used to make a bold, striking presence in a space whilst providing a classic look.
Knurled Table Lamps
Our Knurled Table Lamps also make a stylish addition to a modern interior. The Knurled base of this modern industrial style table lamp, adds texture and dimension to a space, making it feel more visually interesting and welcoming – perfect for adding a touch of ruggedness and sophistication in living rooms and home offices.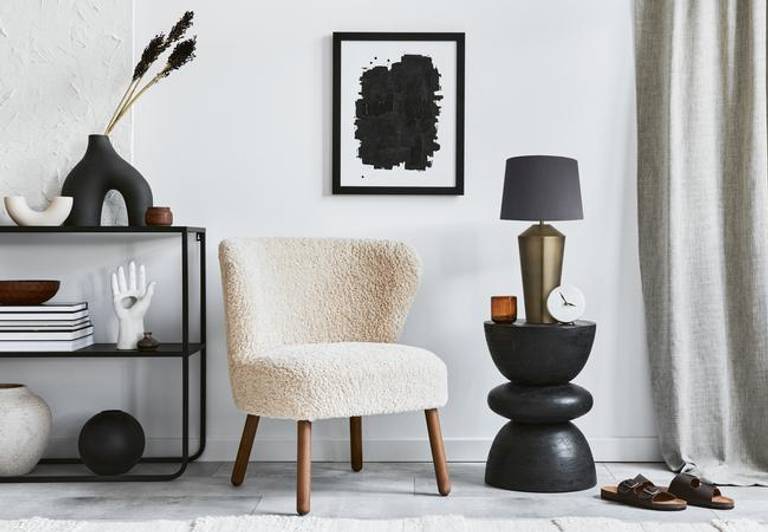 Pillar Geometric Cone Table Lamp - Brass £189 by Industville (Image Supplied by Industville/Adobe Stock)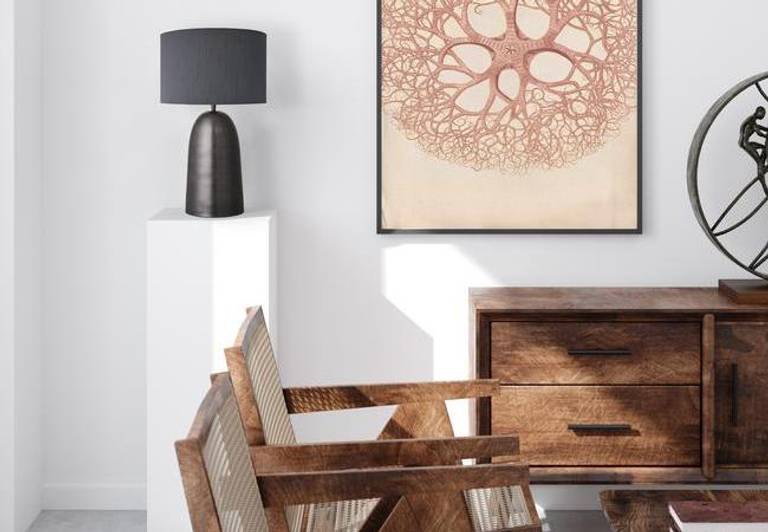 Wooden Geometric Table Lamps
Our Wooden Geometric Table Lamps offer a unique blend of nature's charm and modern design. Crafted in various geometric shapes, these lamps effortlessly fit into any decor style, from rustic to minimalist. With finishes like Natural and Walnut, they add rustic warmth to living rooms and timeless elegance to dining areas. The warm, earthy tones of wood create a cozy ambiance, making these lamps ideal for spaces seeking a relaxed and inviting atmosphere.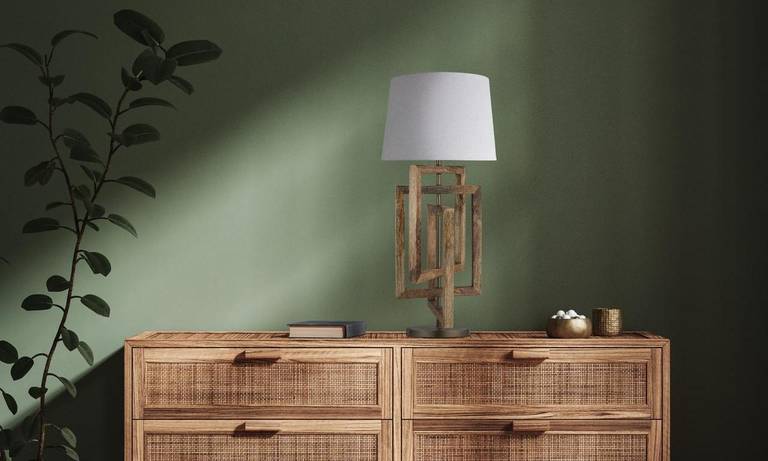 Wooden Geometric Rectangle Table Lamp - Natural £189 by Industville (Image Supplied by Industville/Adobe Stock)
Marble Table Lamps
Experience luxury with our Marble Table Lamps. Available in ridge and cylinder designs in shades like white, green, and black, they exude elegance and sophistication. These marble lamps seamlessly integrate into different interior styles, adding timeless luxury to any room. These elegant pieces combine contemporary style with Mid-Century Modern charm. Each lamp is unique, handcrafted by our skilled artisans, showcasing the natural beauty of marble.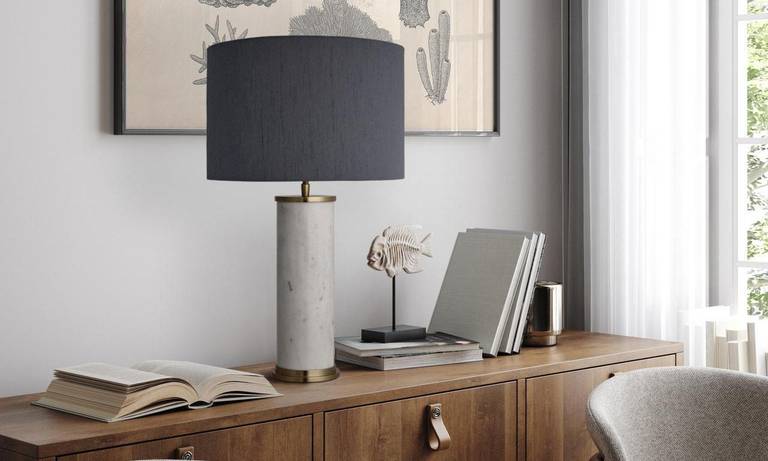 Marble Pillar Cylinder Table Lamp - White & Pewter £239 by Industville (Image Supplied by Industville/Adobe Stock)
Why Choose Our Handcrafted New Table Lamps?
These new handcrafted table lamps are unique and one-of-a-kind. Unlike mass-produced lamps that you can find in any home décor store, we take pride in our commitment to exceptional craftsmanship, where each of our lamps are unique and expertly made by skilled artisans who put their heart and soul into each piece.
From the design to the materials, to the finishing touches, every aspect of our new handcrafted table lamps is carefully considered and crafted with meticulous attention to detail using the finest sustainable materials and finishes.
Every lamp in our new table lamp collection is built to stand the test of time, using high-quality recycled materials that are timeless and durable. The craftsmanship involved in creating such beautiful pieces also ensures quality materials are being used, which means that these fixtures will last for years to come.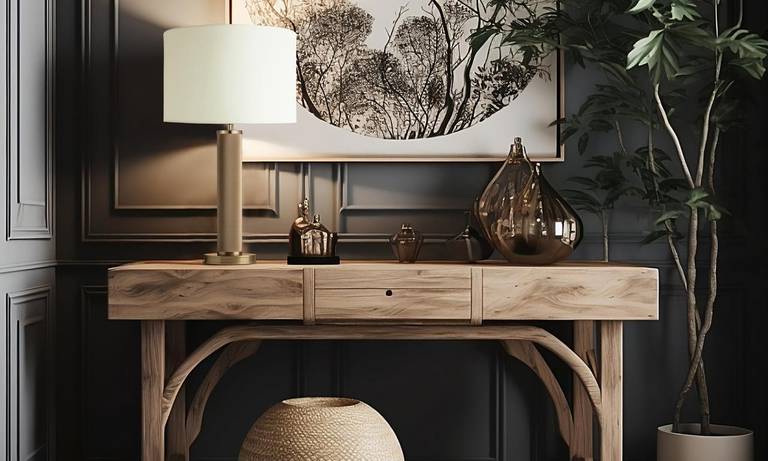 Knurled Pillar Table Lamp - Brass - White Large Drum Shade £239 by Industville (Image Supplied by Industville/Adobe Stock)
Exploring Different Materials and Designs
Our new table lamp release uses different high-quality materials that are timeless and last. The premium materials used in our Pewter, Brass and Black metal table lamps exude a sense of luxury and refinement.
Our brass table lamp collection adds elegance and sophistication that can elevate any interior. The golden or yellowish hue of brass means it fits bold interiors that can have pops of colour, as well as minimalistic interiors that make it a focal point. Dare to add brass and elevate your interior into a stylish hub.
Our pewter table lamps bring versatility, this is a material and colour that can fit in both rustic and modern interiors seamlessly. The soft, greyish-silver colour of pewter can be crafted into various design options, from contemporary table lamps to traditional styles, adding a touch of understated luxury to interior spaces. We have numerous designs that will cater to every interior style.
Adding Style and Personality to Your Interiors
With our extensive new table lamp collection, you will be able to find a lamp that perfectly matches your existing interior décor scheme or can be used as an eye-catching statement piece. From modern chic to traditional classics, there's something for every taste.
Our new design-led table lamps are versatile pieces that can fit any interior. You can choose from brass or iron cast fixtures, intricate shapes and a variety of sizes, which allow you to add a personalised twist to your décor choices. Our range of Dupion Silk lampshades, which come in a range of shapes and sizes, such as Drum, Empire, and Cube, means you can go one step further to inject your personality into your living space.
Investing in a new handcrafted table lamp can bring a great deal of warmth and personality into any space. By selecting these artisan-made pieces, you can create a cosy atmosphere and inject some character into your interior design scheme at the same time!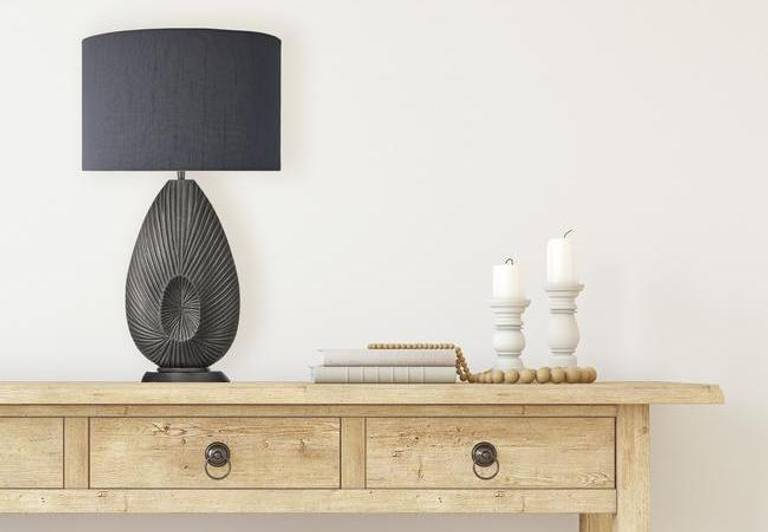 Ornate Tulip Table Lamp - Pewter - Grey Large Drum Lampshade, £199 by Industville (Image Supplied by Industville/© 2022 Julia Nazarenko)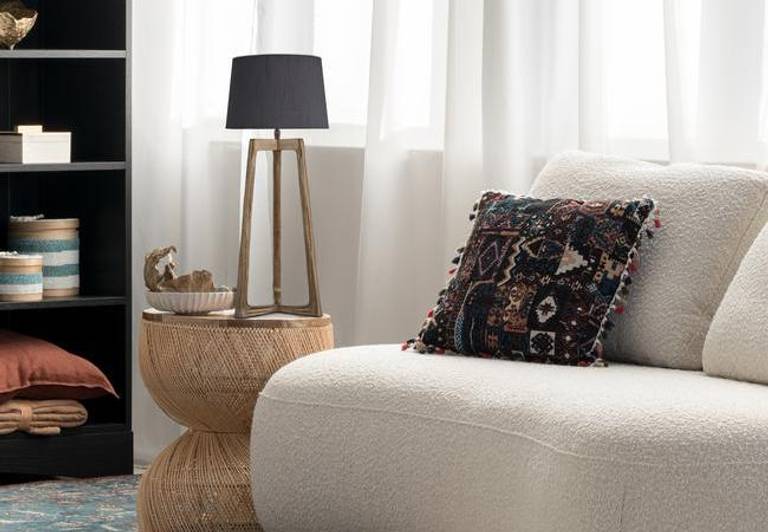 Functionality and Practicality
Not only do they add personality and character to an interior with their unique designs and aesthetic beauty, our new table lamps also serve functional purposes such as creating moods, providing task lighting for reading, studying or working, and being energy efficient.
Beyond simply providing illumination, our new table lamps can be used to add an extra layer of dynamism, whilst setting the mood for a particular space. Whether you opt for matching models or an assortment of designs, strategically placed lamps can provide depth and texture to an interior space and contribute to the overall feel of the room. Our new table lamps are compatible with various wattage bulbs and bulb styles, so you can find one that fits the atmosphere of any room.
Our new table lights also make a great addition to illuminate your workspace or reading nook. Whether you're looking for a table lamp to light up a cookbook in the kitchen or task lighting for late nights in the office, our new table lamps mean you can create a well-lit environment and cater to your specific needs.
Finally, our new table lights are energy-efficient and cost-effective lighting solutions for any home or office space. They consume less energy than overhead lights while giving off enough light for activities and tasks without being overly bright or harsh on the eyes. Industvilles new table lamps are an excellent choice when it comes to creating an inviting environment in any room in your home or commercial place.
Choosing the Right Table Lamp
When choosing the right lamp for you, you must consider several factors. First, think about the purpose of the lamp. Do you need it for reading or for adding some ambiance to your space? Once you have determined the purpose, you can then choose the appropriate size and style. Need to go large? Why not browse our large and oversized table lamps here
Next, consider the colour and material of the lamp. You want to choose a lamp that fits in with your existing décor style. If you have a modern decor, a sleek and minimalist lamp may be the best choice. If you have a more traditional decor, a lamp with intricate details and a warm colour may be more appropriate.
Finally, consider the type of bulb that the lamp uses. LED bulbs are energy-efficient and long-lasting, making them a great choice for those who want to save money on their energy bills. We have a great selection of LED bulbs and note all our bulbs are dimmable.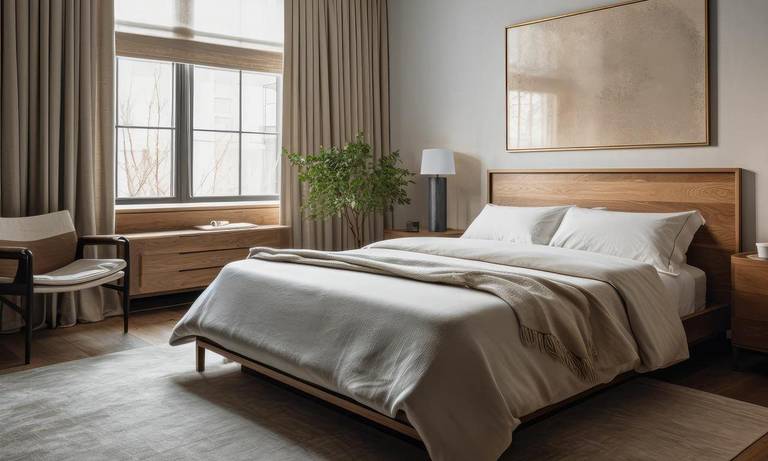 Pillar Cylinder Table Lamp - Pewter - White Small Empire Shade £179 by Industville (Image Supplied by Industville/Adobe Stock)
There are numerous benefits and advantages of buying our new handcrafted table lamps.
Not only will their unique design make a statement in your interior, but the craftsmanship that goes into making these pieces means they are built to last, so they can be a centrepiece for many years to come. The versatility of these unique designs means they can match with many décor styles and can be an eye-catching addition to any interior.
Whether you're looking to jazz up your home décor with a bold and striking statement piece, or looking for something more functional, you will find the perfect table lamp for your home in our new table lamp release.
Transform your living space with our new table lamps, browse our table lamp collection.