When designing a retail space, there are many things to consider. Lighting should be one of the first on that list.
Getting the right industrial style lights for your store depends on various factors, and there are many styles available. Below, we look in detail at how you can create a stunning lighting design for your customers.
Why Lighting Matters in Retail Design
Lighting is one aspect of your retail design that customers may not even notice. However, it has an indelible effect on the customer experience and, ultimately, how much time and money they wish to spend in your space.
Here are some reasons why lighting should be one of your key considerations when designing a retail space:
First impression - Light and colour are the two features of any store that customers experience first.
Control the experience - Lighting will set the mood for your customers while they shop.
Make the sale - If the light makes customers look and feel good, they're more likely to purchase.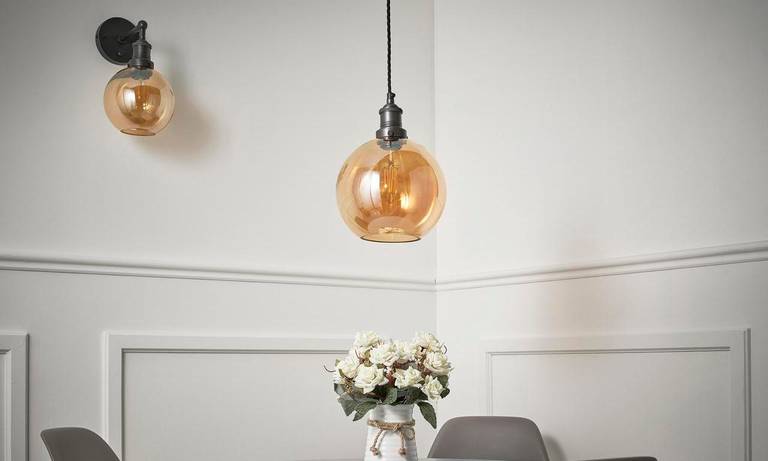 Brooklyn Tinted Glass Globe Pendant - 7 Inch - Amber & Brooklyn Tinted Glass Globe Wall Light - 7 Inch - Amber, by Industville (Image supplied by @andyhaslamphoto)
The Key Features of Good Retail Lighting
Finding the perfect retail lighting requires, more than anything else, understanding. Take the time to understand your space and your people to achieve the right design for your store.
Below, we've listed the key points you should always consider when designing the lighting scheme for a commercial space.
Know Your Customers
Good lighting combines the functional and aspirational, and both these points need to be considered.
The first step should be understanding your store through the eyes of your customers. What's your unique selling point that makes them want to visit?
Every store will have a different energy, which you can amplify through clever lighting to create a better customer experience. For example, a luxury designer's boutique will have deeper, more dynamic lighting than a local grocery shop.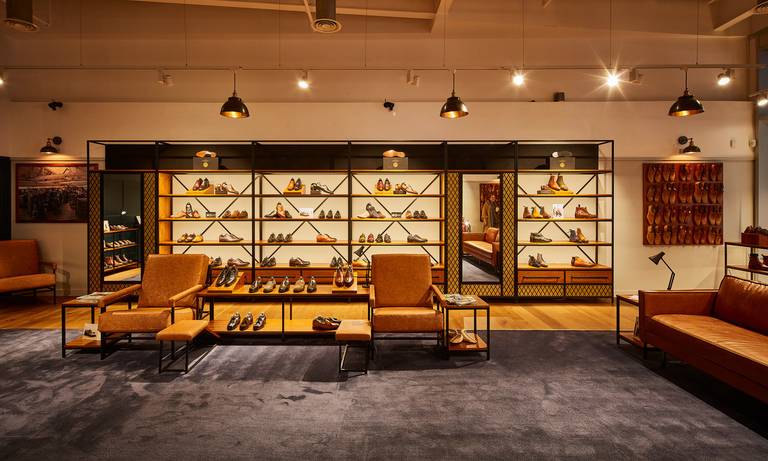 Brooklyn Dome Pendant - 13 Inch - Pewter & Copper, by Industville (Image supplied by Joseph Cheaney & Sons and Andy Haslam Photography)
Read the Room
Another crucial aspect to consider during the early design stage is the space itself. Light interacts with the spaces around it, so the shape and layout of your store will have a considerable impact on your lighting scheme.
You may discover that due to the layout of your space, you need different lighting schemes for different areas. Having a combined approach across your layout can be hugely effective at driving the customer journey.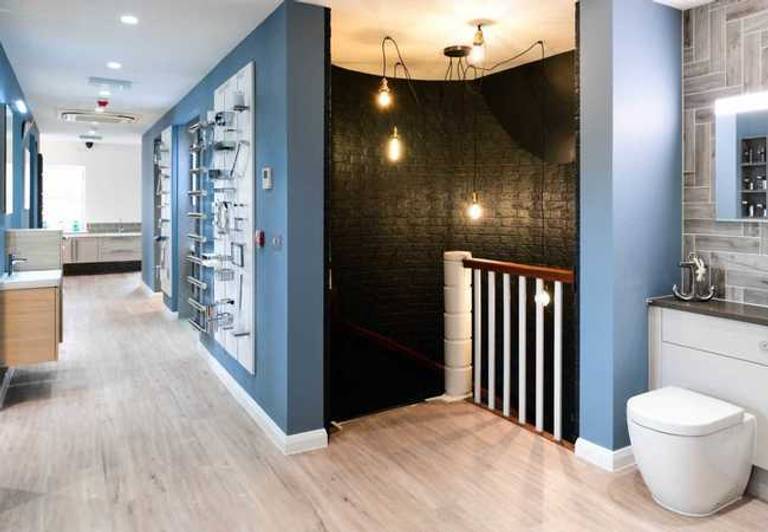 Brooklyn 5 Wire Pendant – Pewter, by Industville (Image supplied by GC INTERIORS @gc_interiors gcinteriorsdesign)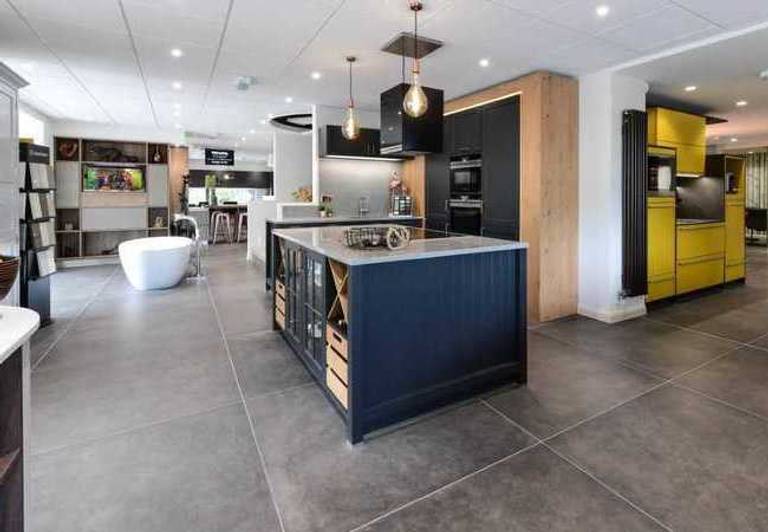 Combine Multiple Sources
When designing retail lighting, you shouldn't just consider the power of statement lights. Take a moment to think about how you can use various light sources to create the right ambience.
One crucial aspect to consider is natural light. For most stores, daytime customers are the majority, so consider how you can use, manipulate or maybe even reduce natural light sources to create the perfect look.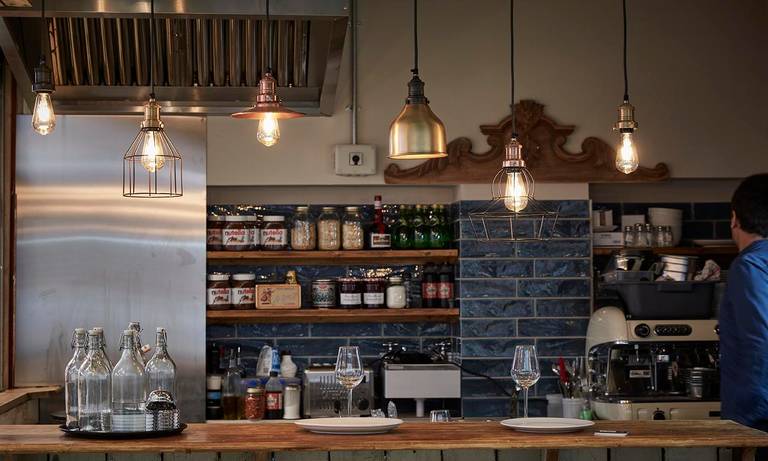 Brooklyn Cord Set ES E27 Bulb Holder - Pewter & Fabric Flex, Brooklyn Wire Cage Pendant - 6 Inch - Pewter - Cone, Brooklyn Cone Pendant - 7 Inch - Brass, Brooklyn Wire Cage Pendant - 8 Inch - Pewter - Rose, Brooklyn Flat Pendant - 8 Inch - Copper, by Industville (Image supplied by The Brighton Kitchen Company)
Retail Lighting Ideas
The right lighting for your space will depend on various factors, including:
The type of retail store.
The size and layout of your space.
The location of the light in your store.
Below, we have collected some of our favourite ideas for various stores, layouts and locations to help inspire your design.
Showroom Lighting Idea - Illuminate Your Space
Showrooms need highly versatile lighting that will shift across various areas of the open space. Products will require something that makes it alluring for the customer, showcasing them in the best possible light.
Showrooms will also often have meeting spaces. Here, while emotion is essential, clear and clean lighting is also crucial for the customer, especially if they have to read or sign anything. Clear lighting can also help to create a positive mood in the decision-making space.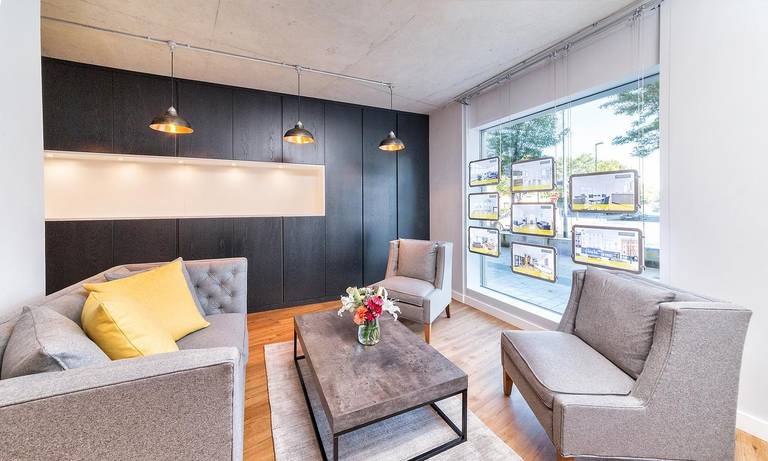 Clothing Store Lighting Idea - Make a Statement
For clothing outlets, understanding the style and mood of your store is crucial. Your lighting can play a huge role in setting the tone for your customers, so it's important that whatever you choose interacts positively with the rest of the space.
Large, open-planned locations are the perfect settings to incorporate some statement lighting features. Paired with additional ambient and task lights, a statement hanging pendant can help to create a truly cohesive design, enriching the customer experience.
Boutique Store Lighting Idea - Exposed Character
For small boutiques and independents, creating a stand-out design is crucial. You need a look and feel that brings people in off the street or appeals to your online audience - a style that makes simply entering the store feel like a positive experience.
For boutiques, a lot of good can be achieved when tapping into the room's unique character. A minimalist lighting style that maximises natural light while adding useful artificial highlights is a great way of adding luxury to a store that feels like home for your customers.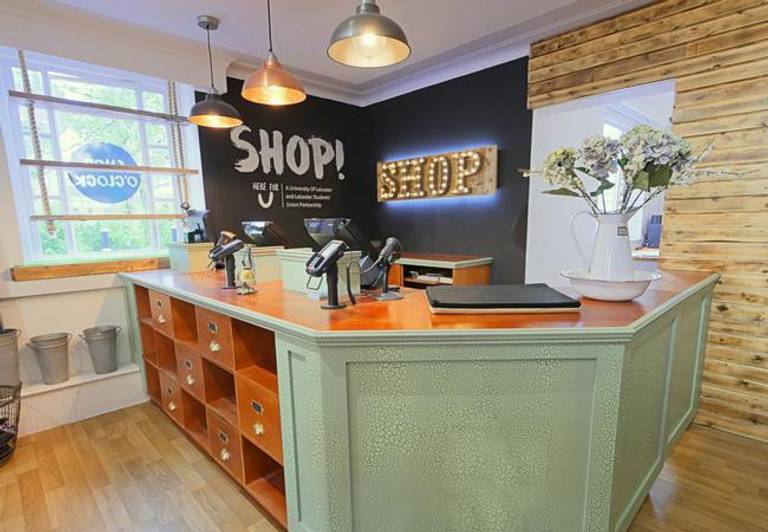 Old Factory Pendant - 12 Inch - Copper, Old Factory Pendant - 12 Inch - Pewter & Copper, Old Factory Pendant - 12 Inch - Pewter, by Industville (Image supplied by @gandt_interiors_)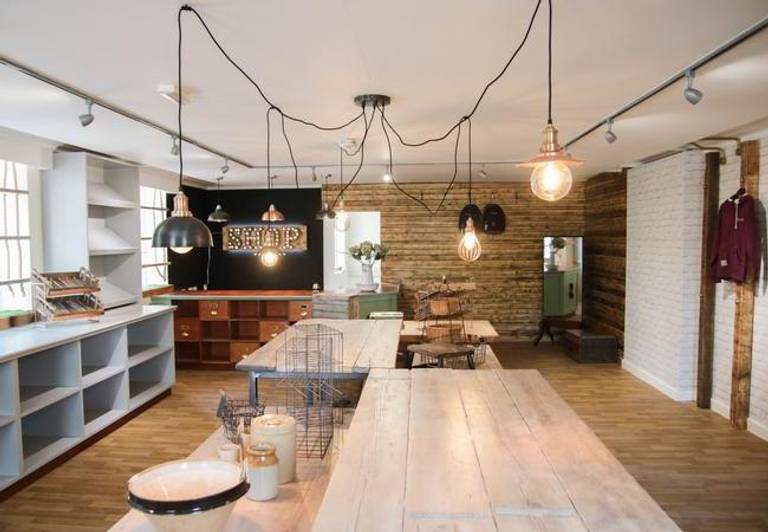 Shop Window Lighting Idea - Warm and Bright
Shop window lighting is completely unique and needs to be considered separately from the rest of the store.
Your window dressing is there to pull in passers-by, and your lighting choices will play a big part. As light is often what catches customer's attention, consider big and bright light fixtures that will look good come rain or shine.
You should also consider how your lights will frame your products. Ensure your goods are presented in a welcoming light to increase your average footfall.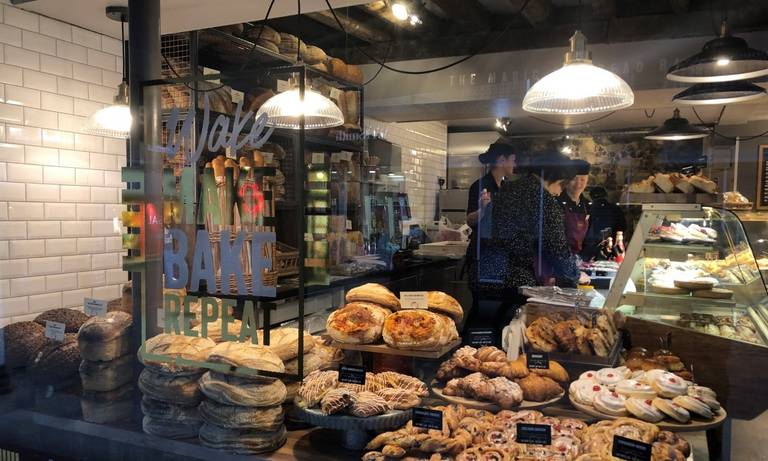 Brooklyn Glass Dome Pendant - 12 Inch, and Brooklyn Giant Step Pendant - 18 Inch - Pewter, by Industville (Image supplied by Reeve the Baker)
Retail lighting is completely unique, but at the same time is full of possibilities. With the right designs, you can not only achieve a stunning space but also improve your results as a business.
If you're after more interior inspiration, be sure to follow our Instagram, Facebook and Pinterest pages, where we post stunning designs every day.