Retail stores are conditioned to understand a consumer's journey and thus make design choices to maximise potential purchases. These design choices can range from the colour of the walls to the materials on display. However, for this article, we will be looking into the importance of lighting in retail stores.
This choice can often be overlooked, but in reality, lighting plays a crucial role in enhancing products, attracting customers, and leading them down a designated path. Be it vintage light bulbs or an industrial chandelier, all lights can drastically shift your customer's journey.
The Psychology of Buying Behaviour and Lighting
Time and again, we hear about the importance of music and atmosphere to evoke a customer's decision. For example, research has shown that if background music originated from specific nations is played the customer is more likely to purchase something that correlates with their country. So, let's look at the psychology behind lighting.
While lights' most prominent use tends to lie in the realm of functionality, retail stores have also seen the power of lighting when it comes to guiding their customers' decisions. One study manipulated the lighting in dressing rooms to determine if specific positioning impacted the customer's decision. To their surprise, customers preferred frontal lighting due to the effects of solid facial shadows.
For more information on the psychology behind interior lighting in commercial spaces, check out our guide to understanding restaurant design.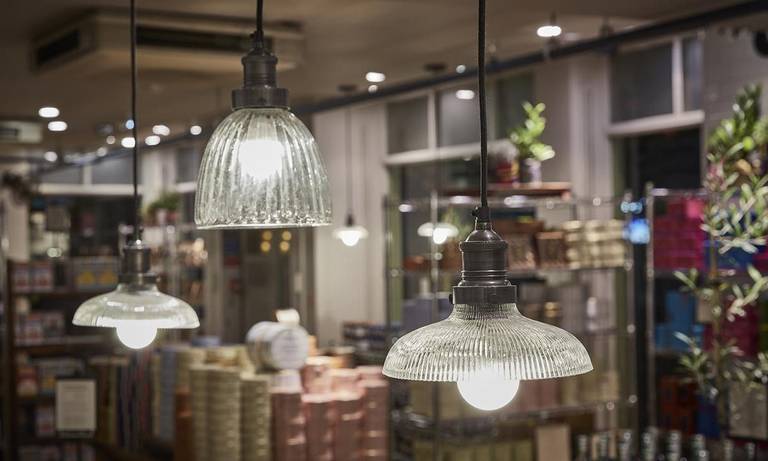 Brooklyn Glass Dome Pendant Light - 12 Inch, by Industville (Image supplied by Andy Haslam Photography)
Lighting Fixtures
It is essential to spread out your lighting fixtures in retail stores and change them based on their positioning within the store. Customers should find each lighting fixture on the brand and the products themselves. This feature can be accomplished with a range of institutions including, a globe, dome or schoolhouse pendant.
The importance lies with understanding your brand and how lighting can match your energy. For example, high-end shoe stores will often highlight each product with a lighting fixture to enhance the shoe and show off its shine.
Ambient Lighting
Ambient lighting is the cornerstone of every retail store and will inevitably control how customers feel and act within the space. Due to the critical level of functionality that retail stores need, it is crucial that lighting levels are monitored to ensure that a simple mistake doesn't impact the ambience.
If the space is incredibly dim, customers will struggle to navigate the area, causing them to make a swift exit. Additionally, if the lighting is too strong or overbearing, the customers will feel uncomfortable and may struggle to make any purchases. We recommended using a range of lighting fixtures to cover the store and create stylish accents for the customers to enjoy.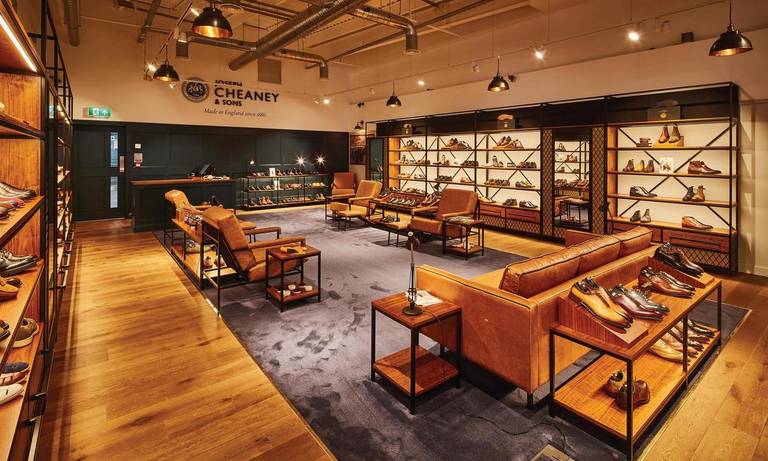 Brooklyn Giant Dome Pendant - 24 Inch - Pewter & Copper, by Industville (Image supplied by Andy Haslam Photography)
Accent Lighting
Accent Lighting is a great tool for retail stores to utilise for sales, new products and updated displays. This lighting will create a narrative within the mind of your customer. They will believe that this product or device is of great importance and must be considered on their journey.
This handy display of lighting will evoke versatility and a mixture of lighting patterns within a retail store. By creating these anchors, you can lead customers to specific locations of the store. This guide can lead them to enticing products on sale, and then it's all up to the product to sell itself.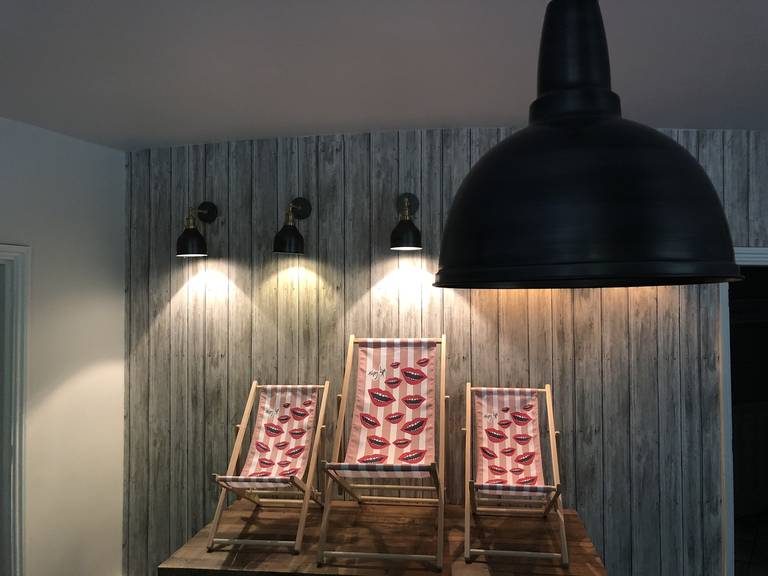 Brooklyn Cone Wall Light - 7 Inch - Black, by Industville (Image supplied by Anarchy of the Deckchair)
Task Lighting
Amongst the lighting a retail store can use, task lighting is the most practical. As aforementioned, dressing room lighting is of great importance, and task lighting can provide a great set of frontal lights to ensure that customers feel and look their best.
Task lighting is in charge of illuminating areas that require a great deal of lighting to be functional. These include the till, dressing room, and even makeup stations. Furthermore, the store's entrance needs task lighting for customers to find their way inside.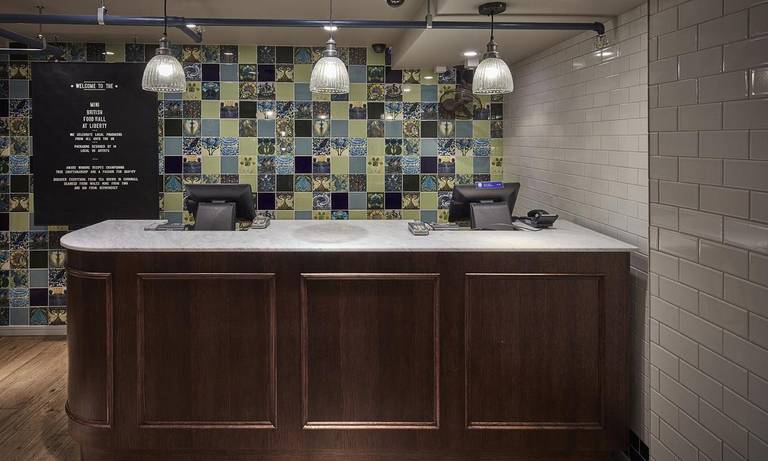 Brooklyn Glass Cone Pendant Light - 7 Inch, by Industville (Image supplied by Andy Haslam Photography)
Decorative Lighting
Where the previous kind of lighting excels in practicality and function, this lighting offers a visual aid for your customers to enjoy. Decorative lighting can provide sophistication and uniqueness to your store while displaying flair and drama and radiating creativity.
The Importance of Colour Temperature
Colour temperature refers to the colour of light a bulb will emit depending on its kelvin degree. To put it simply, warm colours have a low colour temperature, and lights in the blue range will have a high colour temperature.
This decision is incredibly important to consider when designing lighting for a retail store. We recommend using a range of colour temperatures in the low-mid range to create inviting tones throughout the store for general retail.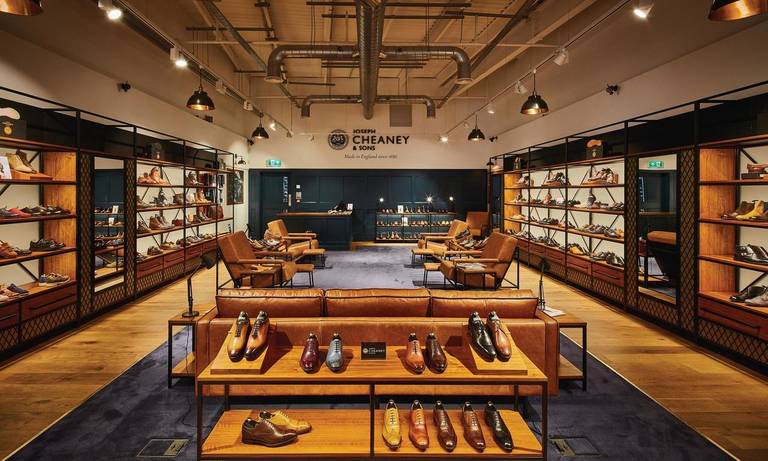 Brooklyn Giant Dome Pendant - 24 Inch - Pewter & Copper, by Industville (Image supplied by Andy Haslam Photography)
Lighting can make or break the atmosphere, functionality and interior design of retail stores. But once their importance is explained, we hope you can understand their crucial role in a customer's journey.
For more information on home interiors and a look at the latest interior design trends, visit our Instagram, Pinterest and Facebook.
📸 Header Image Supplied by Andy Haslam Photography