Cafes can come in all shapes and sizes; when you think of your favourite, what are you reminded of? Is it the friendly staff? The delicious coffee? Or is it even the vibe? What if we told you that what you likely really enjoyed was the cafe's lighting and overall design.
To create a space that feels memorable, comfortable and inviting, you must consider how the lighting is affecting the customers. Check out the psychology behind lighting for more information.
Read on for some practical design advice to ensure you can Imaster your cafe's lighting and keep customers coming back for more.
The Cafe's Vibe
Understanding your cafe's vibe is crucial – the overall feel of your space can be altered by design and lighting. A slight alteration could change a dingy dungeon into an ambient cafe with stylish lights. However, these changes must be consistent throughout the cafe to ensure you create a sense of harmony.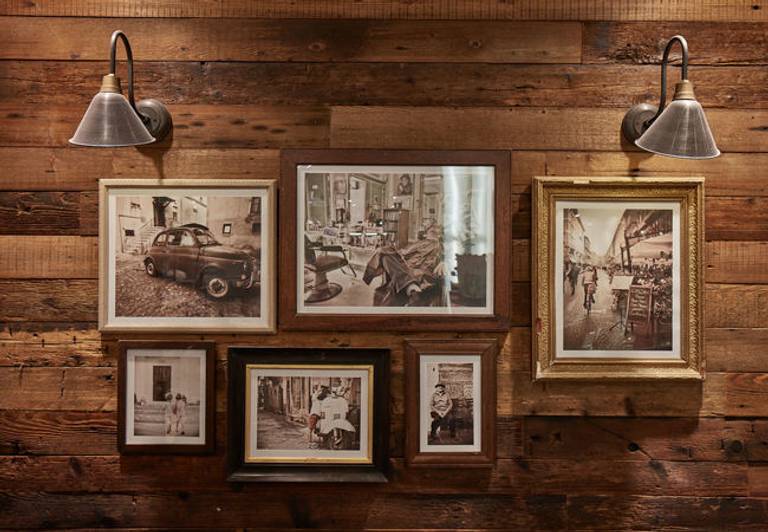 Swan Neck Cone Wall Light - 8 Inch - Pewter, by Industville (Image supplied by Andy Haslam Photography)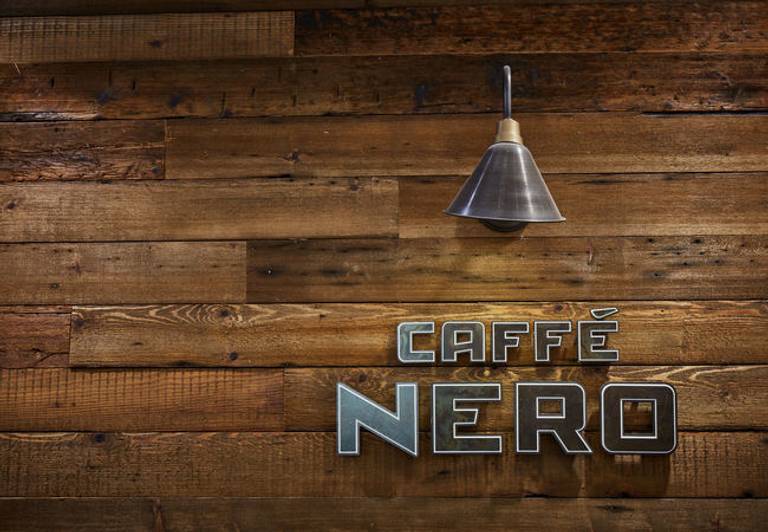 Cafe Lighting & Design
When designing your cafe, you must consider how your lighting fixtures fit with the overall interior. These choices depend on your ceilings, walls and even the positioning of your furniture. For example, if you have exposed ceilings then you could combine it with low hanging industrial exposed bulbs to illuminate the space and retain consistency.
The key for each design and lighting choice is to ensure that both are considered when making a decision. The design of the cafe must work with the location of the lights, and vice versa.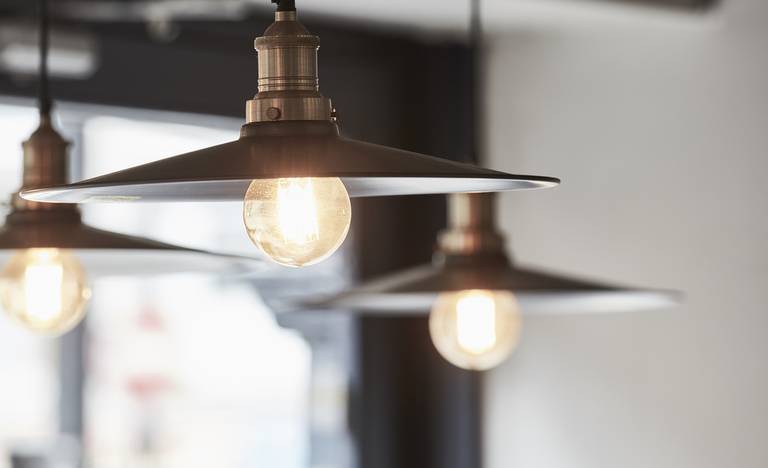 Brooklyn Flat Pendant - 15 Inch - Pewter, by Industville (Image supplied by Andy Haslam Photography)
Be Stylish Yet Functional
When designing a cafe, you need to remain considerate of functionality. Customers must be able to enjoy themselves with little inconvenience or displeasure. It doesn't matter if your cafe is stunning and modern if your customer cannot see the menu without a torch.
Cafes must be practical to maximise productivity and encourage comfort. Think of the cafe as a second home for people to relax in, and in order for this relaxation to take place, one must not be disrupted.
Accent Lighting
Busy cafes require a high degree of organisation and focus. We recommend utilising accent lighting to highlight pivotal points within the cafe. This will control chaos by pointing customers towards menus, signs and toilets.
This functional tool can also be extremely sophisticated and elegant with a stunning Brooklyn glass funnel wall light that refracts golden light onto a designated spot.
Brooklyn Glass Funnel Wall Light - 7 Inch, by Industville (Image supplied by Andy Haslam Photography)
Be Creative
Sometimes those wacky and unique suggestions may be exactly what your cafe needs. We suggest being as creative as possible to stand out amongst the rest and offer something new and exciting to your customers. Play with potential lighting combinations, different tones and blended materials to create an innovative space.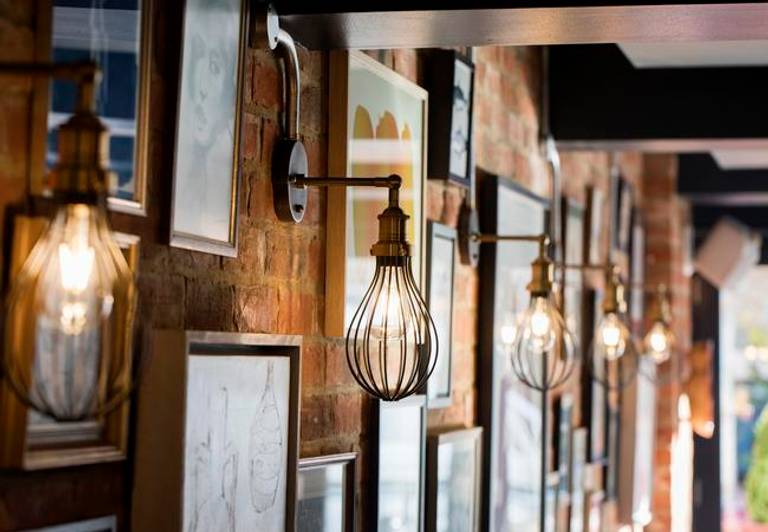 Brooklyn Balloon Cage Wall Light - 6 Inch - Copper, by Industville (Image supplied by Pompette by Wiedeman)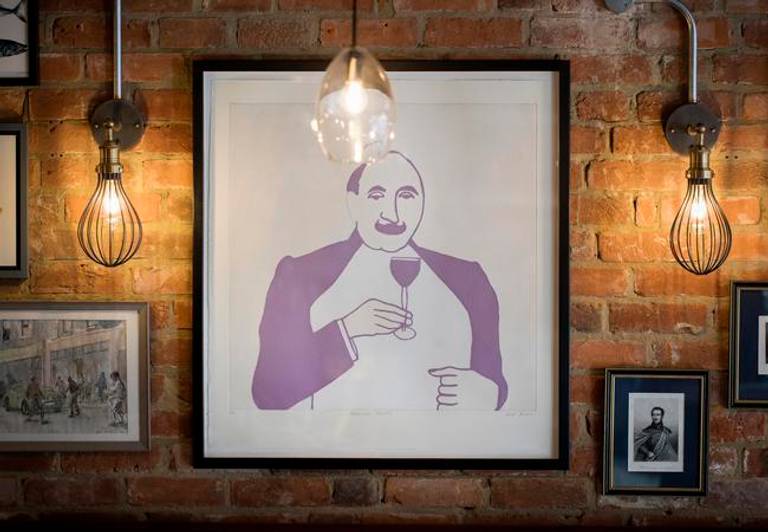 If you have enjoyed our complete guide to cafe lighting, you can check out our other blogs for more advice on using industrial lighting in your interiors. You can also find us on Facebook, Pinterest or Instagram for daily design inspiration.
Header image credit: Coffee Barn