We recently had the pleasure of talking to one of the brilliant minds behind Selencky-Parsons Architects, an architectural firm celebrating a decade of innovative design. Nestled in Southeast London, their portfolio spans 70% residential and 30% diverse projects, each a testament to their commitment to unique, captivating designs.
Selencky Parsons architects recently completed a new project, Bexhill Road, it features some amazing design ideas we can all take inspiration from. With bright coral hues and double height spaces the core living space surrounds an elegantly simple yet impactful cluster pendant piece.
Join us as we sit down with Sam Selencky for a deep dive into this project and their practice.
Bexhill Road Unveiled
Q: Can you tell us more about the Bexhill Road project?
A: Bexhill Road is an interesting architectural design, with its focal point being the captivating coral pod - a transformation of a derelict space into a striking architectural marvel. This pod not only defines spaces, but also introduces a playful coral hue, showcasing how ambitious design can seamlessly marry practicality to create spaces that captivate and function seamlessly.
Q: The coral pod is interesting, why did you design that part specifically?
A: Our design philosophy emphasizes introducing subtle surprises within a space. The coral pod, with its vibrant aesthetics, became the visual anchor, adding a burst of colour without overshadowing the core design. It's a celebration of the unexpected within the carefully curated space of Bexhill Road.
Q: Were there any successes/challenges?
A: Success in design often navigates a rocky road. In the case of Bexhill Road, initial setbacks, such as the contractor folding midway, presented challenges. However, creative problem-solving, including adapting materials like Forcrete for the pod, underscored our dedication to delivering innovative solutions in the face of adversity.
Exploring Design Dynamics
Q: What's the creative process behind your designs?
A: Our creative process unfolds from the inside-out, prioritising spatial configurations over external aesthetics during the initial stages. Through detailed briefings and mood boards, we aim to align our designs seamlessly with the unique lifestyles of our clients. Take, for instance, Bexhill Road, where our focus shifted from an uninhabitable lower ground space to a double-height spectacle, all made possible with the support of our clients.
Q: You create practical and coherent spaces. Is that something that has always inspired you?
A: Undoubtedly, functionality lies at the heart of our designs. However, our inspiration extends beyond the pragmatic, seeking a balance between functionality and delight. It's the harmonious blend of purpose and intrigue that gives rise to truly exceptional architectural outcomes.
Illuminating Design with Industville Lights
Q: For this project, obviously the lighting stands out quite a bit. What was your process into choosing that fitting?
A: The search for a lighting feature that seamlessly complements the double-height dining space without overshadowing the design cube led us to Industville lights. Their industrial aesthetic struck the perfect balance between subtlety and richness, providing a multi-layered lighting feature that enhances the ambiance without detracting from the overall design.*
Q: Is lighting something that you consider quite a lot for all your projects, or some more than others?
A: Lighting holds a pivotal role in all our projects. It contributes to texture, highlights key features, and creates focal points. It is an integral element in our design palette, influencing the atmosphere and functionality of each space.
*Customers wanting to achieve this effect can make use of our rewiring service, or can buy lengths of flex which they can have their electrician install for them.
Navigating Design Challenges
Q: How do you work sustainability into your designs/projects?
A: Sustainability is woven into the fabric of our designs, varying based on project specifics and client preferences. Fundamental aspects such as insulation, triple glazing, and the incorporation of air source heat pumps exemplify our commitment to environmentally conscious design choices.
Q: Does the budget have a significant impact on the design style and how big or small you can go?
A: Budget constraints present challenges, but transparency and realistic cost estimates guide our design process. We believe good design transcends expense, often requiring creative solutions to maximise the potential of a project without compromising its integrity.
Beyond Bexhill Road
Q: Are there any other trends in architecture and design to stay on top of?
A: We consciously avoid popular trends in pursuit of timelessness. While staying open to new technologies and materials, our focus remains on design solutions that stand the test of time.
Q: How do you use technology in your work?
A: We leverage VR into our design process, providing clients with immersive 3D models. This allows them to grasp the scale and ambiance of a space, enhancing their understanding and engagement in the design process.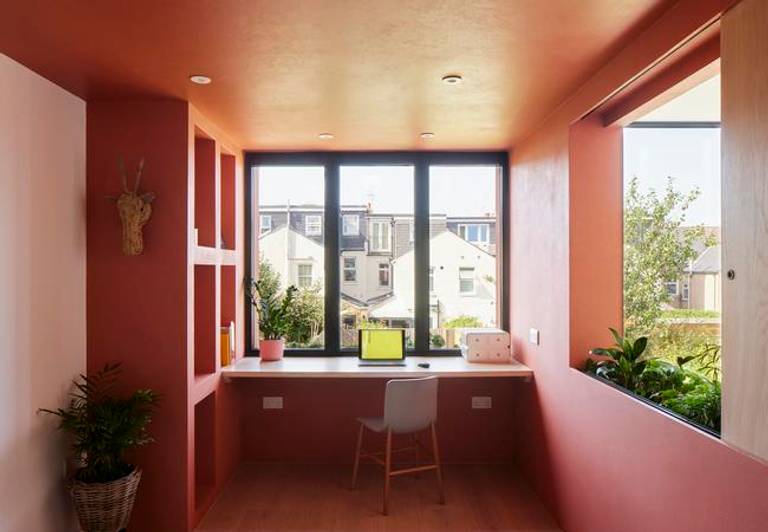 (Image Supplied by Richard Chivers/Selencky-Parsons)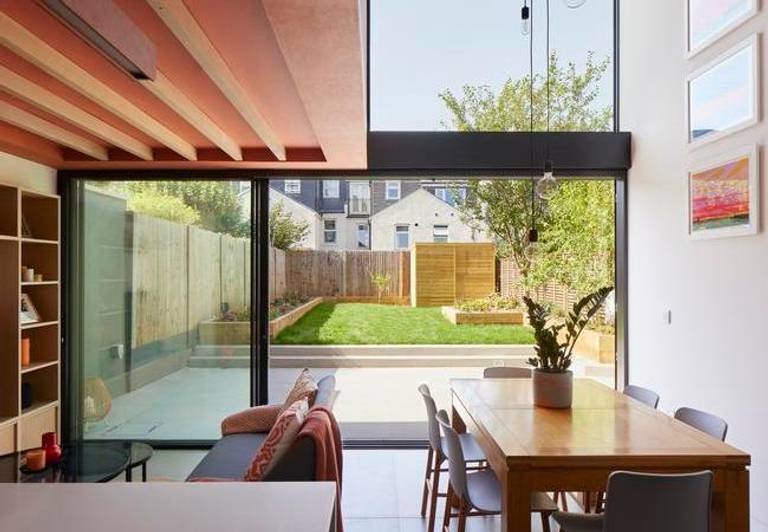 Explore More
Catch a glimpse of Selencky-Parsons' on Extraordinary Extensions. For a comprehensive showcase, visit their website.
Thank you, Sam, for sharing your insights into the intricate world of design and functionality. Your commitment to innovation resonates with us, and we eagerly anticipate witnessing more of your architectural wonders.