The versatile nature of our lights means we get to see them used in a wide variety of projects, helping solidify the design theme and identity of offices, hotels, cafes, restaurants and other commercial premises.
We are always keen to see what our lighting can bring to space. To find out more about how designers utilise our industrial restaurant lights, we got some insight from Anna of Anna Straw Interior Design about an exciting project that featured several Industville lights.
The Project
The Smoking Goat is a dine-in burger bar in Scunthorpe. The space formerly functioned as an estate agents office, providing the design team with a great opportunity to embrace a total transformation and create a unique interior.
When asked about the initial vision and her involvement with the project, Anna stated:
The vision was to create a cool dine-in burger bar with authentic NYC vibes.
My role within the project was to fully design, source and project manage, turning what had previously been an office into a restaurant.
Firstly I came up with a vision for the space, followed by designing a scheme, space optimisation, designing a lighting scheme and design of all bespoke elements. Sourcing of all products used within the scheme, budget management and project management of all trades throughout.
Our Q and A with Anna reveals more about the design process and the role our lights played in the final outcome – you can see from the before and after below, what a dramatic transformation it was!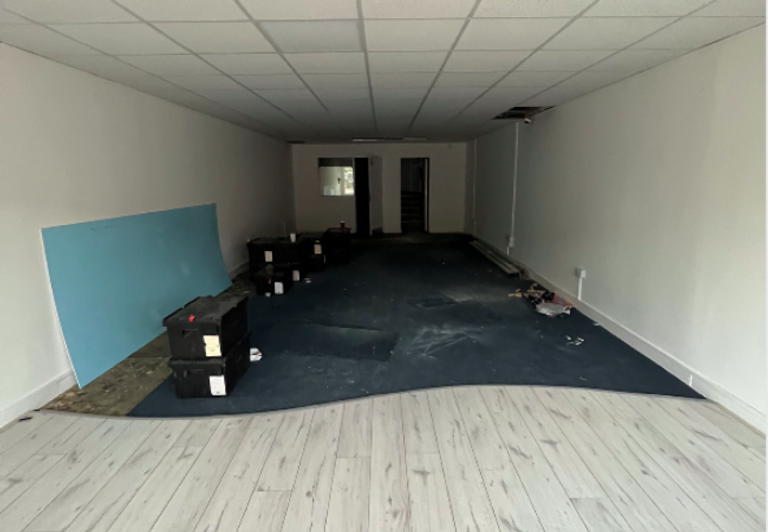 Image supplied by @annastrawinteriordesign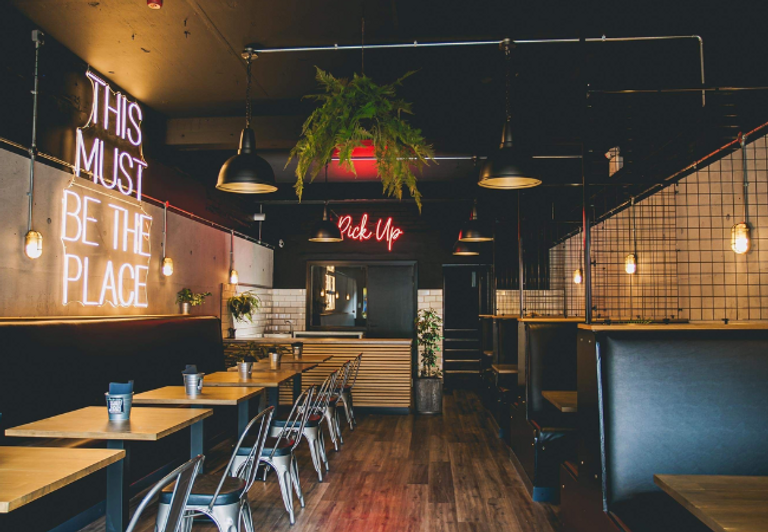 What Inspired the Design?
Industrial and urban influences inspired the design; these were achieved with the use of traditional elements such as the metro tile, concrete walls, neon and industrial lighting as well as an exposed ceiling.
I wanted the space to feel exciting and atmospheric for the end user, giving a full customer experience.
Retro Large Pendant - 17 Inch - Pewter by Industville (Image supplied by @cmstudios_photography & @annastrawinteriordesign)
What Trend Gave You an Opportunity?
In terms of the hospitality sector, coming out of a global pandemic, I feel there is a real desire for people to be out and about more, dining out, meeting friends and generally choosing to do more.
This has resulted in a real hunger for new experiences, and as such, bars and eateries who are focussing on improving their interiors and overall customer experience are creating a buzz on social media and reaping the rewards.
Now more than ever it's important for business owners to level up and be aware that their interiors are just as important as the products or services they offer.
Why Did the Lighting Play an Important Role in the Project?
With the New York industrial vibe of the project, the lighting was key. From the off, I knew that the lighting should have an industrial influence. This was done with the use of oversized ceiling lights hung from chains along with wall-mounted bulkhead lights.
The addition of bespoke neons made a huge difference to the feel of the space too.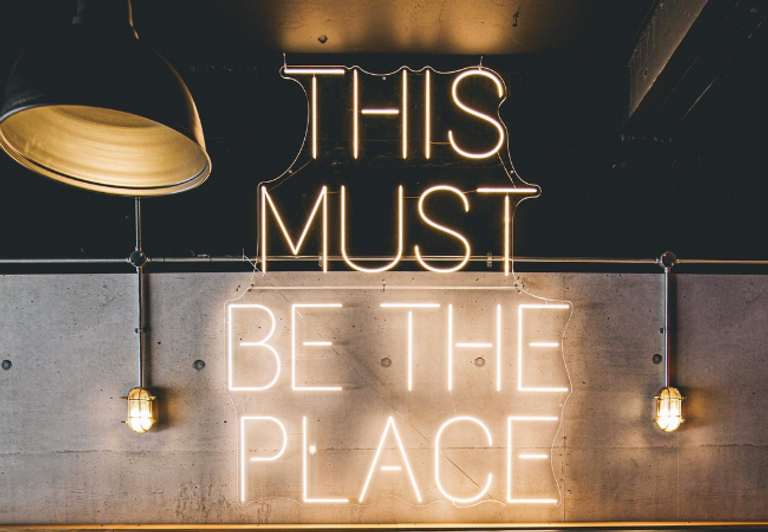 Retro Large Pendant - 17 Inch - Pewter by Industville (Image supplied by @cmstudios_photography & @annastrawinteriordesign)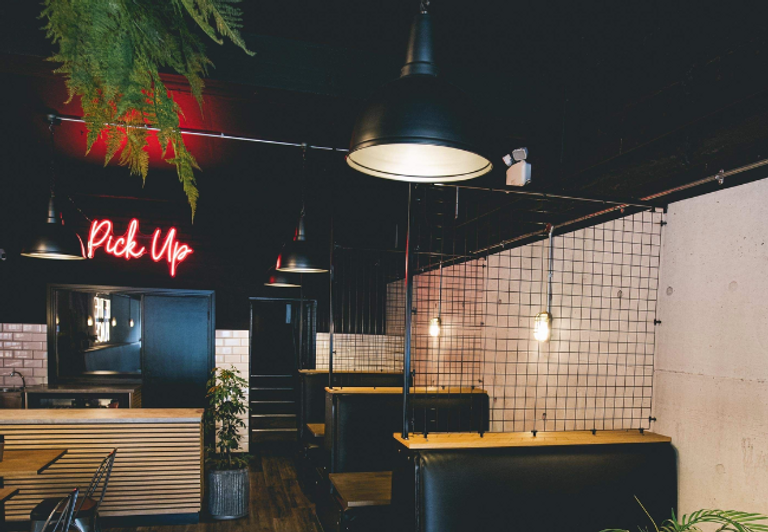 How Did You Choose the Industville Products Incorporated into Your Design?
We took down a suspended ceiling which gave us an additional 1.2m to the ceiling height. This allowed me to choose the large retro pendants in pewter; at 17" in diameter, they look really effective and make such an impact when used en masse.
The large retro lights in pewter fitted the industrial brief perfectly.
Why Did You Choose Industville?
I've used Industville on both commercial and residential projects. I find their service to be first class, the designs and the quality of the products are just superb. In-stock availability and fast delivery are a huge bonus too when deadlines need to be met.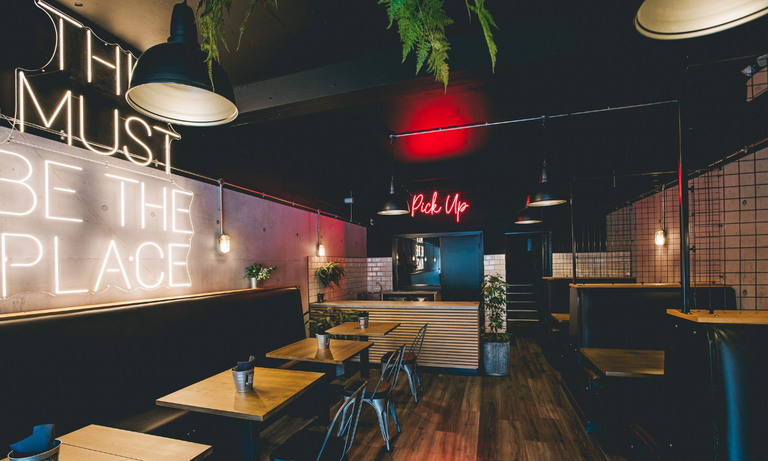 Retro Large Pendant - 17 Inch - Pewter by Industville (Image supplied by @cmstudios_photography & @annastrawinteriordesign)
How Important is Sustainability in Design for You & Your Clients?
Sustainability is really important to me and is something I always discuss with my clients. From incorporating existing pieces into a design, sourcing vintage and using environmentally friendly paints to using local trades and sourcing locally, there are so many ways in which designers can be mindful and make a positive impact through design choices.
I recently completed another project where sustainability was one of the main drivers of the project. All furniture, art and accessories sourced for the conversion of a Georgian farmhouse into a two-floor cafe were either vintage, pre-loved or upcycled.
What Interior Design Trends in this Industry Do You Predict for the Future?
I believe we will begin to see increased focus on sustainability and planet-friendly designs.
The "Slow" movement is growing, and with this, people are embracing a slower and simpler life. This will impact interiors as people choose natural materials, a pared-back aesthetic and choose artisan products over mass production.
Thank you to Anna for sharing her thoughts – we look forward to seeing what kind of projects she takes on next!
If you want to wow clients with stunning light fixtures that bring out the best in your designs, take a look at the extensive Industville range.
To find out more about our commercial services, please get in touch with the sales team via sales@industville.co.uk.
Images credit:
All photographs taken by Alex Velikova @cmstudios_photography
Concept, interior design & styling by Anna Straw Interior Design @annastrawinteriordesign