So, you've found the perfect fixture to elevate your space? Next step; fitting it with the perfect bulb – lighting should be just as functional as it is stylish, after all.
Choosing a light bulb may seem like a simple decision, but there are several key factors you'll need to consider if you want to get the most out of your fixture.
Is the Light Bulb Compatible With Your Fixture?
A useful place to start when selecting the right bulb is establishing what kind of cap is compatible with your light fixture.
The bulb's cap is the part that secures it to the fixture, so if you choose something that is incompatible and does not match the fitting, it will not fit and the light will not work.
The most common bulb caps used in the UK include:
Bayonet (most common is B22)
Screw (most common is E27)
Our range of modern light bulbs all have E27 screw caps and are compatible with all of our light fittings, making things nice and simple.
Understanding Lumens & Choosing Bright Enough Bulbs
Illumination and creating ambience are the main functions of your light, so beyond ensuring the bulb fits with your fixture, your next step is to consider how bright you want your light to be. This will depend on where the light is installed and the purpose it serves. Bathroom mirror lights used as task lighting may need to use brighter bulbs than dining room pendants serving to create a more lowkey ambience, for example.
Having a decent understanding of lumens is important here. Lumens refer to the measure of how bright a bulb is – the higher the lumen level, the brighter the light. Watts are less important to consider here as that is a measure of how much energy is used to produce a certain light level – something that does not necessarily correlate to brightness as bulbs become more efficient.
To find out more about lumens and how many you need for each room, see our guide.
Very generally, around 400-500 lumens per square metre of space is a good place to start when choosing your bulbs. Remember, you will likely need more lumens for a bathroom than you would a bedroom and even less for the hallway.
Our modern light bulbs have intentionally low to medium lumen levels, so you can incorporate multiple lights to create the perfect ambience. Our Edison bulbs range from 300 to 720 lumens and can be used with a compatible dimmer switch to further alter the levels of illumination.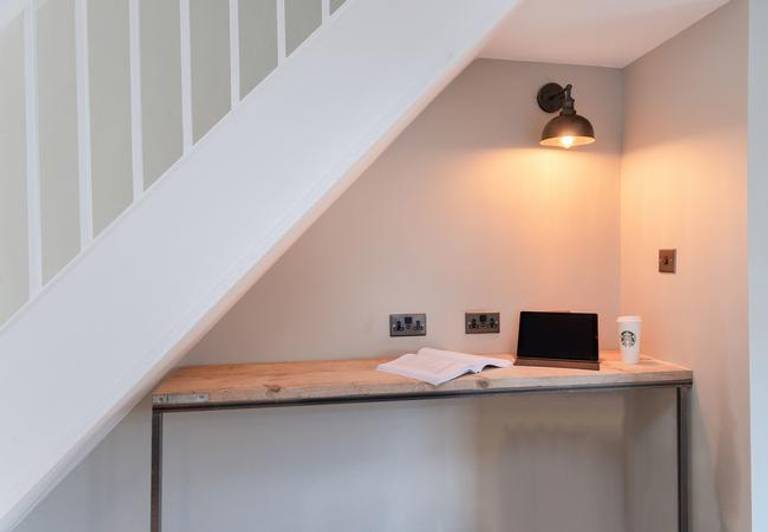 Brooklyn Dome Wall Light - 8 Inch - Brass by Industville (Image supplied by @redlivingproperty & @Kayleigh_higgs_photography)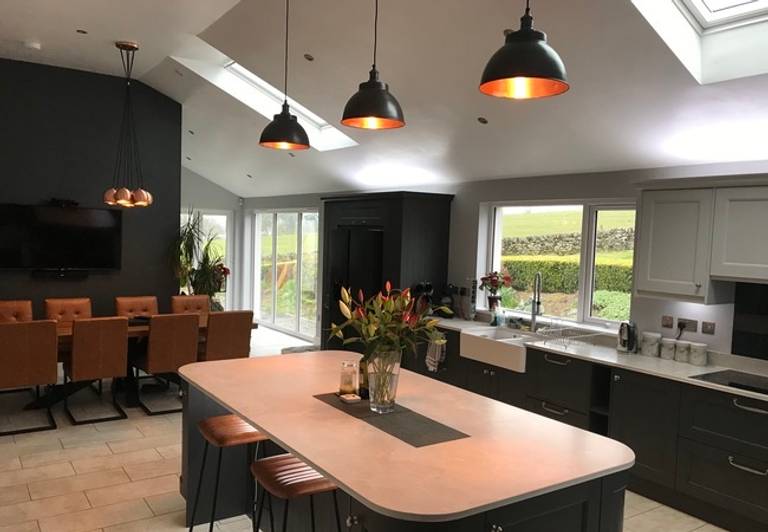 Choosing the Right Light Bulb Colour Temperature
The colour temperature of the bulb will also play a major role in the kind of ambience you can create. Again, this decision may come down to which room the bulbs are used in as well as personal taste – do you tend to prefer a warm or cool-toned light?
Bulb colour temperature is established on the Kelvin scale with the following range showing how warm or cold the light will appear:
Warm white light: 2200-2700k
Cool white light: 3000-4000k
Bulbs with warmer light tend to be preferable as they create a softer, more inviting ambience, so you will likely be seeking a bulb at around 2700k.
Also bear in mind that the nature of the glass may affect the colour temperature of the light (and lumen levels too), with amber glass bulbs providing a warmer glow than clear glass.
Different Kinds of Bulbs: Incandescent Vs LED Vs Halogen Vs CFL
The modern market is full of different kinds of light bulbs powered by different technology. The most common types you'll likely be choosing from include:
LED
Halogen
Incandescent
CFL
Are LED Light Bulbs Better?
These days, LED bulbs are the natural choice. They are the most efficient, using 90% less energy than incandescent bulbs (a bonus for both your wallet and the planet), and come in a wide variety of styles. You'll now find LEDs that provide the same aesthetic as traditional bulbs, with all the benefits of LED technology that'll last several decades.
All of our Edison-style bulbs are LEDs, making them wonderfully energy and cost-efficient, providing a classic lighting look that's suited to the modern home.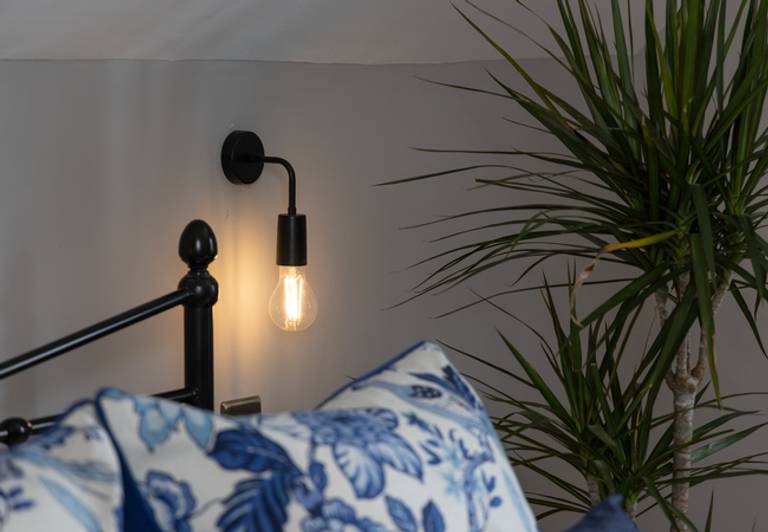 Sleek Edison Wall Light - Black by Industville (Image supplied by Amazing Productions - @amazingtelly)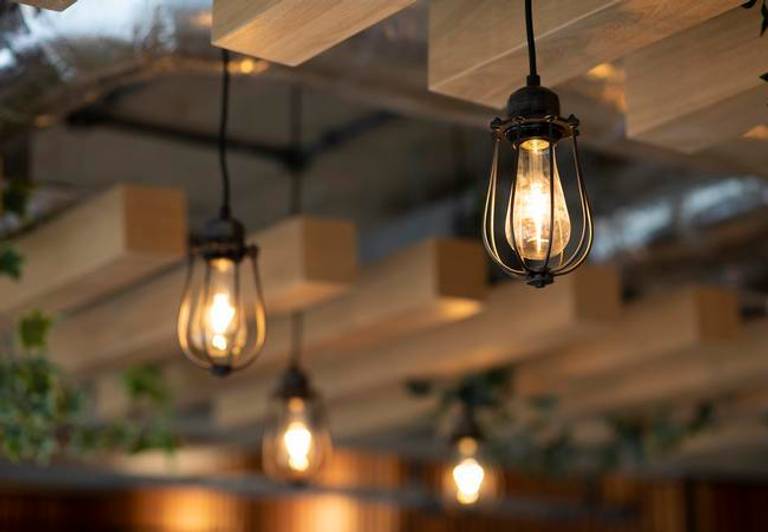 Choosing the Best Light Bulb Shapes & Styles
Once you've narrowed down all of the above more practical points, you can start flexing your personal style again.
Bulbs come in all shapes and sizes, from the typical General Lighting Service bulb shape to more unique profiles that'll give your fixture a completely different look. Make sure you choose your bulb shape wisely – it must work with the proportions of your fixture and shade, complementing the overall look rather than appearing mismatched.
Bulbs shapes you'll have to choose from might include:
Classic
Pear
Globe
Tube
Cylinder
If you're overwhelmed by decisions, simply opt for a classic bulb, as these will work with any fixture.
If you are seeking a bulb for an exposed light or one with a partially exposed shade, why not choose a more unique bulb to suit the eye-catching nature of such a feature?
Vintage style Edison bulbs or those with spiral filaments are also great choices in this respect as they become intentional interior features in their own right, further adding to the personality of the piece and the quality of ambience it can provide.
Specialist Bulbs
You may also want to consider whether a specialist bulb not included among the more generic styles is more suitable for your needs.
For instance, giant bulbs can take even the simplest holders and fixtures to whole new levels, transforming them into a statement piece. Our giant LED bulbs blend an impressively sized profile with an intricate squirrel cage style filament for a unique and eye-catching feature.
Ideal for upping the warm glow in your interiors, our giant bulbs are ready to be installed, suitable for mount fixtures, handing pendants and modern chandeliers that are compatible with E27 screw cap fittings.
Among our more specialist bulbs, you'll also find infrared E27 LED bulbs. Heat lamps like this are most commonly used in kitchens and food preparation areas to help keep food warm. They are useful additions to commercial kitchens and restaurants, adding to the functionality of the space while still looking great. Our infrared bulbs are compatible with all of our Old Factory Heat Lamp Pendants, ensuring you can achieve the right look without making any compromises on practicality.
Ultimately, finding the right bulb can be just as important as choosing the correct lighting design for your space. And with our key bulb considerations, hopefully you can now go forth and choose the perfect light bulb for your fixture!
Remember, all of our LED Edison-style bulbs are compatible with the designs across our lighting range, ensuring your interiors can shine to their fullest extent no matter which bulb you decide is right for you.